New Nurse On Campus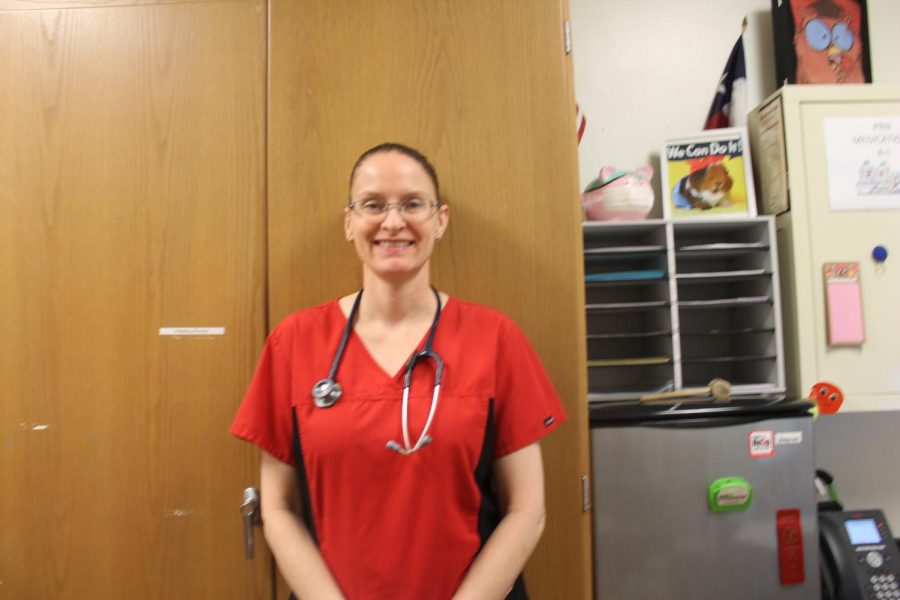 Being a nurse is not easy all the time because you always need to be ready in case of an emergency and there is more than just giving ice bags to students. It definitely is something we do not realize and we actually think the opposite about.
Every day nurses need to come early in the morning and be ready in case no one gets hurt. In a lot of schools, there are before school activities, which are mostly sports. If someone gets hurt and an ice bag is not enough then someone needs to be ready in case the injury is severe. Every morning at about 7:15 am the nurse is here. 
Our new nurse Mrs. Ann Rosenkoetter (also known as Nurse Mrs. R) has been here since August.
"About 40-50 students come in a day," Mrs. R said, "It is a large amount but some of those students have to come in every day."
But there is a lot of work behind those 40-50 students. For every single one, there is lots of paperwork. Every visit to the nurse has to be filed in case we ever need it in the future.
"Every time a student comes for an ice bag, I need to write a paper for it so I tell the students that they could ask they P.E teacher for it so that I can avoid that time-consuming task," Mrs. R said. There are lots of injuries a day so try to only go for the really important things.
There are 3-10 ice bags given out a day. There are also a lot of paper cups used a day, which is probably a waste since we can't recycle them because they are usually wet. 
In the RRISD school district, we have nurses on every single campus or school. Even though we don't hear about it every day a lot of our students on campus have either diabetes, allergies, asthma or other diseases that might need immediate attention in case of an accident occurring. Here at Canyon Vista Middle School we always have a nurse ready to help in case of an incident.
The bad thing is that not every school has permanent health care services. Some districts like AISD do not have full-time nurses on campus, which might cause some stress for the parents who have children that are students with diseases or just a student in general at the school. Some of those students might just have a headache which might not be able to be cured by the nurse but there are students with diseases that need immediate attention such as diabetes, asthma or food allergies.
Feeling safe on campus is really important for the students because that means that they have nothing to worry about and they can focus on the learning which is the important part.
"I really feel safe with a nurse on campus," Arushi Sharma (7) said. " She is really welcoming and caring, if I feel bad she always gives me multiple options and I like her a lot!"
Usually, students can leave school if they have a fever or are feeling terrible. There is always a phone inside of the nurse's office so that you can call any parent. There are also two beds in case you need to lay down.
"I really like the nurse office even though it can be kind of scary time to time," Mallory Mitchell (6) said.
We are really lucky here at Canyon Vista Middle School. We have a nurse anytime we need her and a nurse with ways to make you feel better! Make sure you go to the nurse if you feel bad BUT NOT FOR AN ICE BAG… Remember she has lots of paperwork to do! The nurse office is located inside of the student center close to Mrs. Hagerty's office.
Remember that there is always someone who can help you feel better on campus!
About the Writer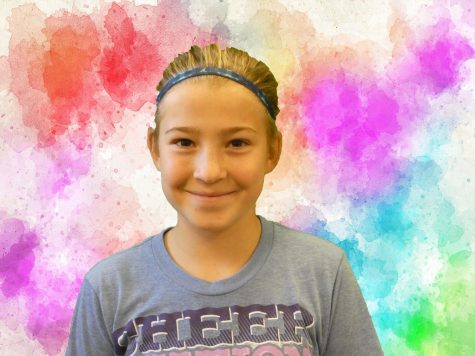 Alexia Clamou, Reporter
Alexia was born in Mexico City and moved to Austin a year ago on September, 4 2016. She loves to read and write, but doesn't like Language Arts. Her favorite...