Canyon Vista's Got Talent 2018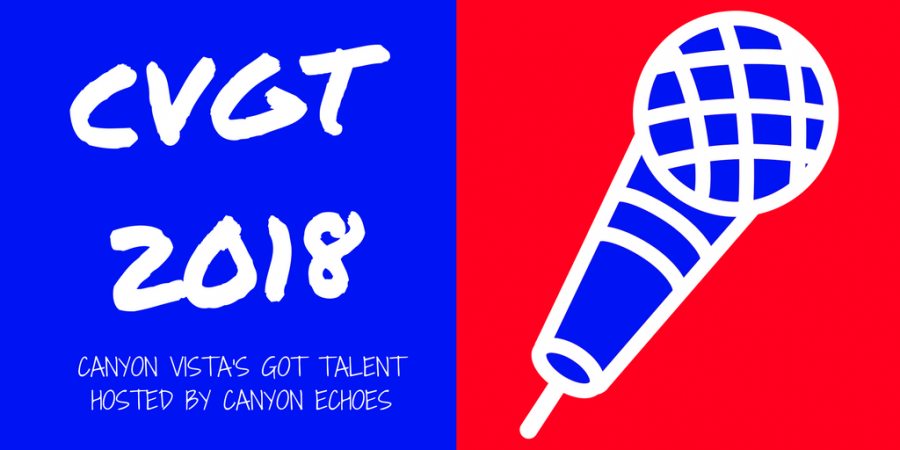 It's time, Mustangs! Canyon Vista's Got Talent is here! The audition dates are set, our cameras are ready, and the spotlight is on, all we need is you!
Do you sing, dance, play an instrument, or have any other talent that you want to show off? Then this is your time!
Canyon Vista's Got Talent is the chance for students to showcase their talents in front of the whole school. Whether you win or not, just competing is part of the fun!
This year we're doing things a little bit differently, and are implementing digital submissions into the show. If you are uncomfortable performing your talent in front of a cameraman,  are afraid you'll mess up, or aren't able to bring your instrument or other props to school, then you can film it at home!
Film your talent video (preferably mp4) and email it to Mrs.Sharpe ( [email protected] ) by April 16th.
If you don't want to submit a video, you can instead still do a live audition. These auditions will be held in Mrs.Crain's room after school on April 16th. You can sign up for a tryout slot here – this is only for the live auditions. You do not have to do both.
The audition videos you send into Mrs.Sharpe will still be included in the video contest that students will vote on.
The first video you will vote on will include everyone that auditioned. We will then have students vote on the top five. Those top five will audition again April 23rd. After voting in that round between the top 5, then we will have our winner!
The final winner of Canyon Vista's Got Talent will be announced by April 25th. The winner will perform their talent at the 8th grade awards ceremony on May 2nd.
If you have any more questions, email Mrs. Sharpe at [email protected]
About the Writer Zack Catuogno, Reporter
Zack is an 8th grader that appreciates and enjoys almost nothing, with the exception of art, music, and reptiles.