Where Are They Now: Ryan Lee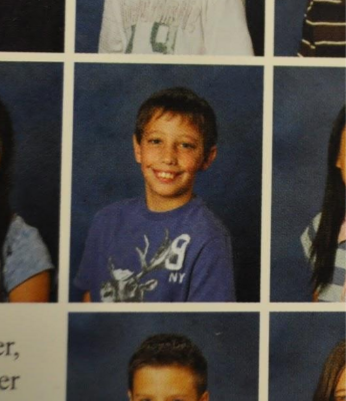 Great students come from Canyon Vista, one of which was Ryan Lee. Lee was in 6th grade at Canyon Vista in 2008, and went on to do some amazing things. The 19 year old actor has been in movies like Super 8, This is 40, and Goosebumps.
Lee has been in over 13 films, and nine TV shows over the past nine years. He started in 2006 on an episode of Friday Night Lights. A few years later Lee had smaller roles in movies such as Deadland Dreaming, and Kings of the Evening. Lee has been nominated for a Young Artist Award for Best Performance in a Feature Film – Young Ensemble Cast. He also won Best Performance by a Child Actor in a Supporting Role at the 2011 BAM awards. Another interesting thing Lee has gotten to do was be the unnamed protagonist in the music video Titanium by David Guetta featuring Sia.
It was seven years ago that one of Canyon Vista's theater teachers, Justin Elliott, had Ryan in his 6th grade theater class. Mr. Elliott described Lee as a "Typical hyper guy. Always smiling. Ryan was definitely the joker among his friends." Ryan wasn't the only one in his family to pursue acting. His sister, Lauren Lee, has done work on My Sucky Teen Romance and The Retelling. Lauren has been in Deadland Dreaming, and, Kings of the Evening with Ryan.  
Making it in acting is a hard task. "Ryan is a great example of working toward what you want. Ryan didn't just stumble into acting," says Elliott. "He started at the bottom and worked his way up through short films and TV to get where he is today and he never quit." Lee made his dreams come true by working hard and pursuing what he loved. "It's strange to see someone you taught on a huge movie screen and know that people all over the world are enjoying their performances; especially when you still see them as that goofy little 6th grader begging me to put a Harry Potter scar on his head on makeup day…"
Leave a Comment