Wonder Book Review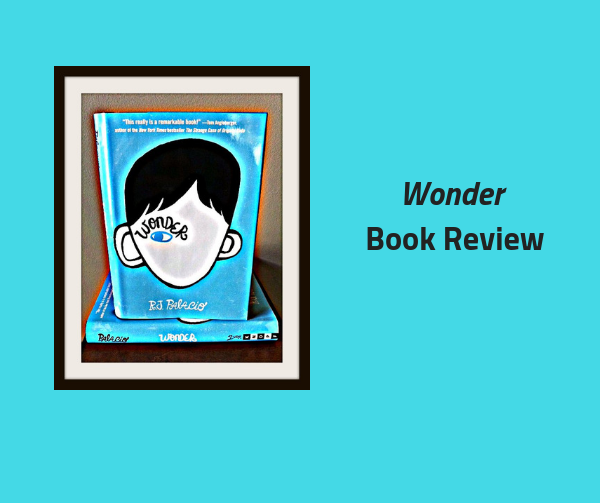 Whether it's sci-fi or realistic fiction, we all have a favorite book. Mine is Wonder.
So What's Wonder About? 
Wonder is a great book about a boy named August Pullman. Auggie was born with a facial deformity. He is starting school for the first time (He was homeschooled until fifth grade) and doesn't have many friends. We all know what the challenges of middle school are like, but it's even harder for Auggie. He stands out, people avoid touching him, and people tease him. He has a couple of friends. You know that feeling when you think everything is going fine and then it all changes? Auggie feels like that at one point in the book. R.J. Palacio was able to write this book in a way that every reader is hooked until the end.
My Favorite Things About The Book
One of my favorite things about Wonder is that it starts from Auggie's perspective, and then it moves on to his sister's perspective, and then to the other main characters' perspectives. The perspective changes making the book much more interesting. In the end, it all ties together beautifully. I noticed that when you read certain parts, they're so sad. But Auggie perseveres. Some parts are so happy. He enjoys time with his family, makes new friends, even gets a new dog. You can't help but think that August Pullman is just like everyone else on the inside. And it's true.
Opinions
I'm not the only one who loves this book. Wonder is actually a New York Times Bestselling book. Even some of your classmates have read Wonder. Here is what a few of them think:
"I think Wonder is a breathtaking book because it teaches everyone a lesson of how to behave to others in middle school." -Mehak Mehmi (7)
"I think it puts in perspective of the reality of our society." – Jessica Van Den Berg (7)
Did you know- 
Wonder is actually based off of a true story!
Wonder also won the Humanitarian Award.
To summarize, I love reading Wonder and I think you will too. Next time you visit the library, try it out. I guarantee you will love it!
About the Writer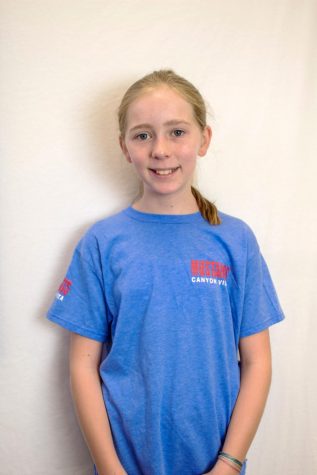 Hannah McDonough, Editor
Hannah McDonough is an eighth-grader here at Canyon Vista. This is her second year in newsmedia and last year, she received a silver medal in UIL for her...