Dance Spring Show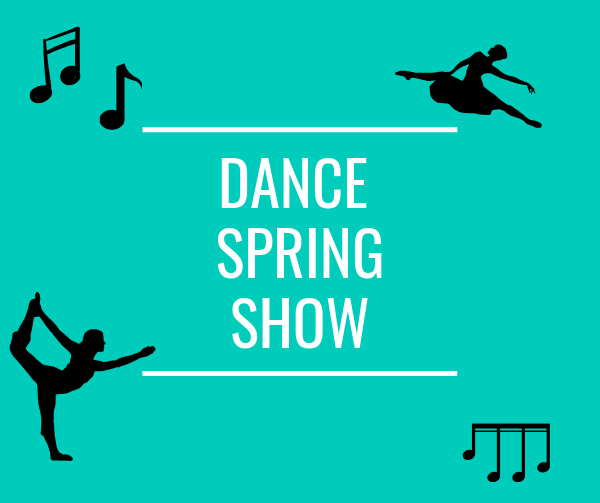 On May 4, the Canyon Vista dance program put on their Spring Show. This is a performance that showcases all of the different types of dance that the students have learned throughout the year. This includes tap, hip hop, jazz, and ballet. Tap is also included in the classes, but not in the show because it could damage the floors. The show was in the gym, and the students used the locker rooms for their many quick changes throughout the show. It gets really cramped in the locker rooms, but students say it's worth it to be able to show off what they've learned from Coach Scott.
One of the most exciting parts for the students are the songs that they choreograph. Every year, each class comes up with their own song and their own dance moves to go with it. They break into groups of two and come up with eight counts, then combine their eight counts with another group. Then, they perform their mini-routine for Coach Scott, and she puts all of the dances together and fits them into the song. The final product is something that the students can be truly proud of, and all of the hard work comes together to make something really cool.
Some of the songs that were in the spring show were Team, Lovely, and Ocean Eyes, as well as many others. Coach Scott picks most of them, but students do have a say for some, which makes the dance numbers more fun and exciting for them to perform.
I asked some students about the Spring Show. 
"My favorite costume is the hip hop costume, and River is the most fun to perform."
-Katie Tappe (7)
"My favorite costume was the finale t-shirts that she gave us, and my favorite to perform was lovely. It was good, the parents were recording us, and I don't think anybody was really that nervous. It went by pretty smooth and fast."
-Dilaisha Padania (8)
All the dance classes participated and they are very proud of the work they've done.