Heartless: Book Review
The Author
Marissa Meyer is one of my favorite authors. I have read most of her books, and was searching for another good read. Then – I stumbled upon Heartless (also by Marissa Meyer) which is one of the greatest books I've ever read. This book is about the Queen of Hearts before she was a ruthless life taker, when she was only a girl who wanted to open a bakery.
The Plot:
Catherine Pinkerton is the daughter of the Marquess and Marchioness of Rock Turtle Cove. She has lived her whole life bending to the rules and commands of her mother, while her father stands to the side. Go to this ball, wear this dress, pick up your feet, sit straight – and she is so tired of it. At this point she is ready to stand up to her parents and open a bakery with her best friend Mary Ann. Her mother has only approved of her hobby because it pleases the King, Mary Anne – in the eyes of her parents – is only a worthless servant, not a business partner, and her dowry is the only thing that has enough value to buy a storefront, and her parents have tight hold on it.
She is planning to tell her parents soon, and Mary Ann is becoming impatient. Catherine will do anything to fulfill her dreams. She is desperate to make her future perfect – everything and anything she has ever wanted. Will she runaway to the kingdom of Chess, abandon everything she had ever known, or marry the king, and live a life full of lonely luxury?
Catherine is holding on to the last threads of hope. Of opening a bakery, of NOT marrying the king, of breaking away. She is desperate and will do anything, even travel through the looking glass. Only when the palace joker waltzes into her life – does everything turn upside down, and hope is the only thing she has left.
My Opinion
This book is one of my favorites and that is saying a lot. I have a lot of favorites and this one is probably in 3rd or 2nd place. This book boosts my imagination and I would definitely recommend it. No book about the Queen of Hearts could ever beat this one.
Leave a Comment
About the Contributor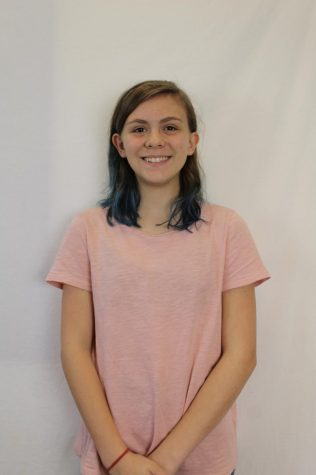 June Jung, Reporter
June is an 8th grader who loves to write about the interesting aspects of our world. She enjoys traveling to different countries, to learn about their...