Cheap Art Supplies
A guide for beginners, and artists on a budget.
Anyone that's an artist, or is looking to start drawing or painting knows that one of the most difficult problems is the price of supplies, and trying to find cheaper alternatives that actually perform well. This article will help you find the best alternatives to the well known, expensive brands.
Paper/Sketchbooks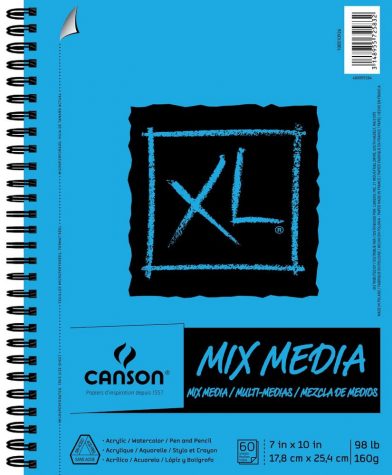 Finding good paper that holds every medium, and is at an affordable price can be hard, but it's important to use paper meant for artwork. It will help you develop proper skills, and help all of your supplies perform the best they can.
The best mixed media sketchbook is the Canson XL Mixed media sketchbook. The sketchbook contains 60 thick pages, with just the right amount of texture. These sketchbooks can hold any media you want to use. Pencil, ink, marker, and paints all work great with this paper. The sketchbooks range in size and price, but the cheapest choice is the 5.5×8.5, for $4.88 on Amazon.
Pencils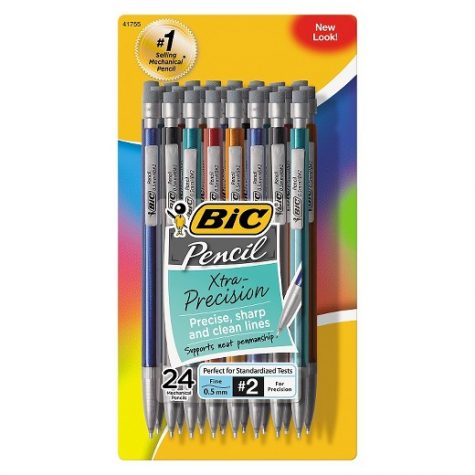 Pencils may seem very simple, but drawing or sketching in pencil needs to be very precise. The most important thing is to have a slight hand, meaning don't press down on the lead too hard. It's also important to have a smaller lead size, so refrain from using wooden pencils.
Mechanical pencils are the best for artists, as the lead can be thinner, and you won't have to pause your artwork to sharpen them. Any mechanical pencils will work, but since thin lead is important, it's best to use a .5 size. BIC pencils have a very strong lead, and you can purchase them in various amounts. You can purchase a pack of 24 for $3.76 on Amazon.
Pens
If you want your artwork to look clean and polished, pens are important. Having waterproof and smudge proof ink pens keep your art from getting damaged, so ballpoint pens, and water-based ink pens won't work.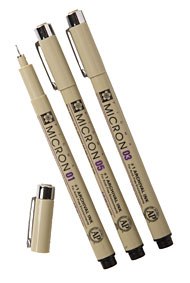 Pigment based pens are the best, as they don't fade, are waterproof, and smudge proof. Micron pigment fine liners are the best choice. They are available in many varieties of colors, nib sizes, and are even available in flexible brush tips. You can grab a pack of 6 pens with various tip sizes for $11.15 on Amazon.
Markers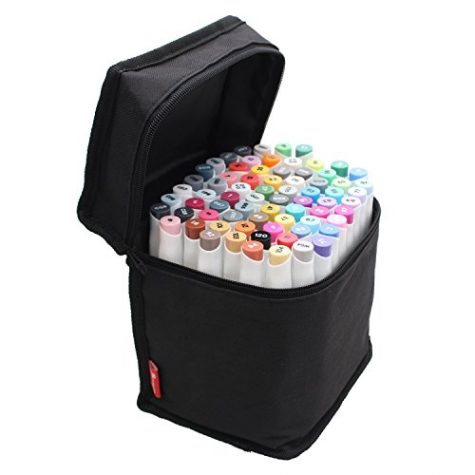 While water based markers are the most common markers on the shelves, they just won't work for serious artwork. The best kind of markers are alcohol based. This makes them permanent. Alcohol based markers are also extremely smooth, and a lot easier to blend. The most popular brand of alcohol markers are Copic Sketch, but those retail for $8 or more for a single marker.
Amazon has many cheap alternatives to these markers. Copics are equipped with a chisel tip and a brush nib. Brush tip markers make blending and smooth laydown easier. Bianyo Artist Markers are alcohol based and preform similiarly to copics, with a brush, chisel, and sleek design. You can get 12 packs of either skin tones, or basic colors for $20 on Amazon. You can also get a set of 72 for $40.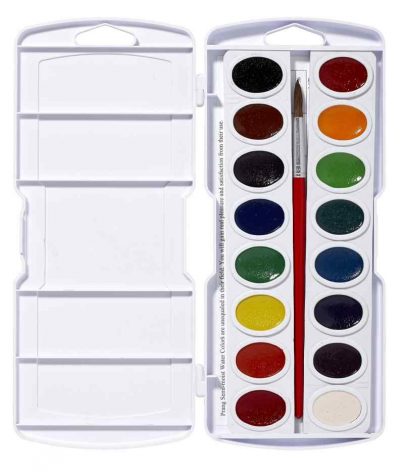 Watercolor Paints
Watercolor's come in various colors, brands, and price ranges. You've probably seen Crayola in the craft sections before, but those paints actually have soap in them, making it very easy for them to be washed away. The colors are also not very pigmented and don't easily blend.
While Crayloas are insanely cheap and it may be tempting to buy them, there are plenty of other very cheap and good quality watercolor sets out there. Prang is a competitor to Crayola has thjeir own watercolor sets available. You can grab a 16 color pallete on Amazon for $7.93.
I hope this article helps you find a fun, and affordable way to create art!
About the Writer Zack Catuogno, Reporter
Zack is an 8th grader that appreciates and enjoys almost nothing, with the exception of art, music, and reptiles.