Review Of Game: Enlisted
A review of the video game Enlisted.
Enlisted is a first-person shooter game. It is based on the battles of the world war. You will be able to choose a squad and command them. Enlisted is fought between the Soviets and the Germans. You will get more kinds of squads as you progress with playing the game. There is a tank squad which I really like, but there are many more other squads in the game too. Also in this game, you will be able to upgrade your soldiers and squads. You could give your men different guns than your standard gun. The more you level up the more squads you will get and also will be more powerful.  Your squads will get points every time you kill an opposing player and again use those points to level up your men. The developer of this game is Darkflow Software and published by Gaijin Entertainment.  You can play this game on PlayStation 4, Xbox One, Xbox Series X and Series S, PlayStation 5, and PC.  In this game, you play with other people but since they also have a squad, if you shoot someone it might be AI or an actual person.  So in conclusion I feel like this game should be rated 5/5 for its game quality and detail. In my opinion, this game is one of the best games that I have ever played so I recommend it to you guys if you are interested in war games. I have just recently started it but I liked it right away, it is pretty easy to start. So if you are not the best in games like Warzone or other games maybe this game could be good for you.  So yeah, maybe try this game out and I hope you enjoy it when you play, just like how I did.
Leave a Comment
About the Contributor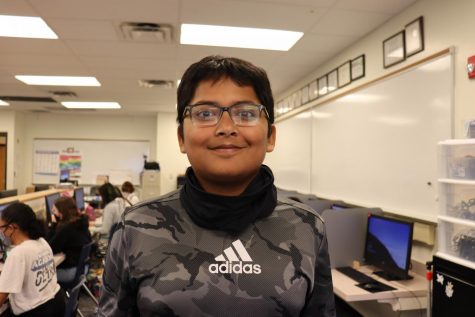 Arihant Ujjwal, Reporter
Hi I am Arihant, I am a 7th grader in canyon vista.