International Bookstores
A bookstore can be much more than a "store for books." There are a select few bookstores, a few of which I have seen personally, that have incredible contents. From bookstores in France to bookstores in Iceland, here is a small list of bookstores and places to get books that deserve a visit.
1. Shakespeare and Company (Paris, France)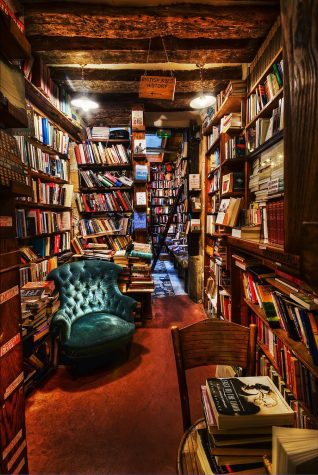 This bookstore is rather humble-looking from the outside, and it is very small. But once entering it, you'll realize that it is packed to the brim with books. From top to the bottom, nearly every inch is in use, for books. There are small ladders leaning on the tallest shelves, and there are nooks and crannies filled with small surprises. Given that this store is more than one hundred years old, there is always something new to find inside of it.
2. Last Bookstore (Los Angeles, California) 

A huge independent bookstore with incredible structures of books, the Last Bookstore is beautiful enough to be a museum. Regardless of its size, it has loads of books to offer. As it is, you can most likely find the book you are looking for here.
3.  Book Markets in Spain
Markets in Spain have a beautiful variety of so many things. From food to furniture, present with a Spanish flair, markets are incredible there. From time to time, it's possible that you can find a precious relic of a book in these events, as I did a few years ago. Markets also tend to have very old books and classics on sale, which is admirable.
4. Bókabúðin Bergstaðastræti (Reykjavik, Iceland)
While this bookstore certainly has more of a modern flair, it has a wide variety of books. From Murakami to cookbooks, the difference in genre is amountless. This quaint bookstore is also situated near the heart of Reykjavik, and thus, it is surrounded by culture.
5. Libreria Acqua Alta (Venice, Italy)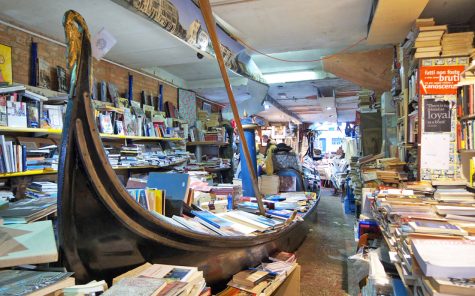 This bookstore gives a very unique, antique feeling! Packed with books as seen, there are surprises to be found in every corner. The gondola being one of them, of course. As this store is very small, it seems as if there are numerous books inside of it.
Leave a Comment