Getting to Know Mr. Powell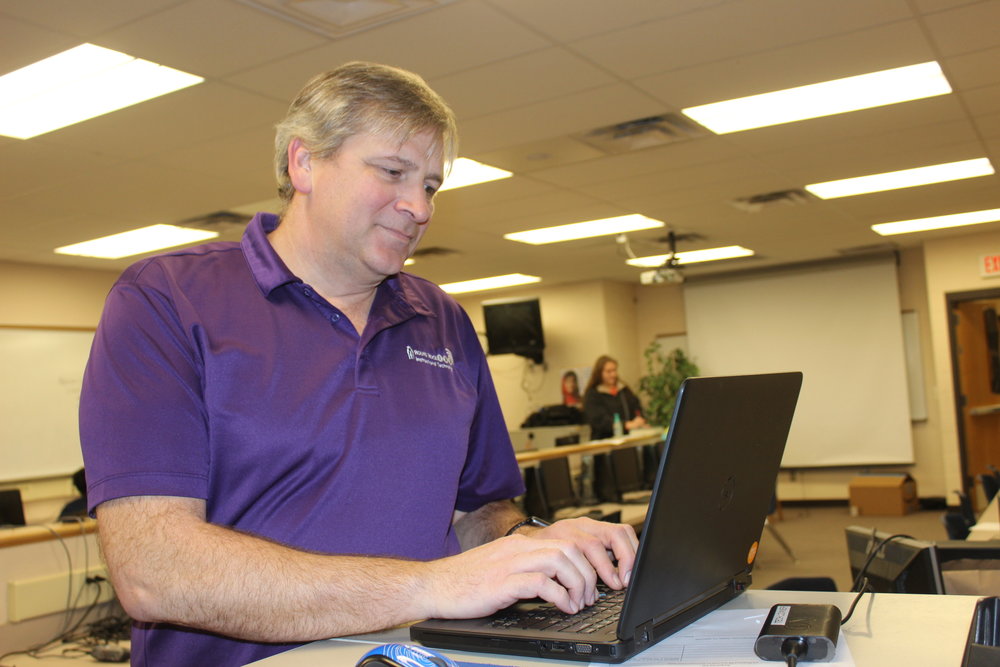 With computers so ubiquitous these days, a typical student uses a computer multiple times a day. Yet very few people truly understand the importance of an IT (Instructional Technology) teacher. Our IT teacher is Mr. John Powell. While many have seen him in the hallways, very few people know his background.
Mr. Powell grew up in Alaska, and is of German ethnicity. He moved to Austin over 30 years ago to attend St. Edward's University. In fact, at the time he moved to Austin, it was just a small city – Highway 183 had 2 lanes each way and had stoplights.
Mr. Powell majored in teaching – all IT professionals are required to have a teaching degree. Although he could become a teacher, he chose to become an IT professional. "I [Mr. Powell] was good at problem solving, and I enjoyed working with technology". Mr. Powell has a lot of experience in the Round Rock ISD district; he has been the IT professional at multiple schools, including Cedar Ridge, Stony Point, Round Rock, and the Rock (the alternative school). These experiences helped him gain more knowledge and skills.
"The best way to learn is to be on the job," he said.
 Although Mr. Powell spends a lot of time on the job (he works till 5:30 each day), he has numerous hobbies too. He's  an avid biker, both on road and off road, although he prefers to ride off road. He also enjoys photographing his travels, which include France, Austria, Canada, Mexico, Jamaica, Alaska, New England, Seattle, Arkansas, several trips to Manhattan, and Colorado. He also enjoys skiing, although this a hobby he is only able to participate about once or twice a year.
 "I enjoy helping people advance their learning through technology." Mr. Powell said.
An IT professional does many things, and is critical to the function of a modern school. Mr. Powell fixes broken computers, helps teachers integrate technology into the classrooms, and most importantly, educates students on how to use technology safely and correctly. Without him, we would have an nonfunctional school – everything that we do is based off of technology, whether it is a teacher entering grades, or a student completing an assignment with an online textbook.
Mr. Powell has seen many generations of schools using technology. "I've seen many generations of classrooms, from an entire school using a single computer lab, to where almost every student has an individual computer."  He said. Although computers in schools have evolved from a single computer lab to multiple computers, an IT professional is critical to the function of a school. Without Mr. Powell, our campus wouldn't be functional.
" When I grow up, I want to be like Mr. Powell, to fix every computer that is broken, malfunctioning, or is corrupted." Alex Lu (8), said.
 he next time you see Mr. Powell in the hallways, be sure to say "hello" to him. There are many people and things in life that we oftentimes take for granted, and the IT professional is one of them because of how little contact he/she has with students.
Thank you, Mr. Powell.
        
    
    
About the Writer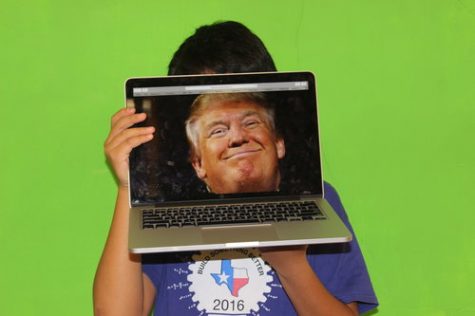 Andrew Yao, Reporter
Andrew has an obsession with cool gadgets and technologies. He decided to choose the Newsmedia elective to enlighten people with his insane amount of knowledge,...