New Rules At CVMS
Usually, the scene before school at CVMS is of students, many carrying multicolored backpacks, hanging out with their friends outside of the school. Instead, on May 7th, the exterior of Canyon Vista was almost deserted. Only a few signs of students could be seen; the cars and school buses circling through the parking lot, the students themselves darting indoors. Other than that, one could say that Canyon Vista was completely deserted. Or was it?
As many students have heard, their new rules have been made concerning the students before the 8:10 bell. Starting on May 7, students no longer waited outside. Instead, students were sent to specific places inside Canyon Vista depending on their grade level. 6th graders waited for the 8:10 bell in the 6th-grade hall, meaning that they can immediately go to their lockers when the bell rings. Likewise, 7th graders were assigned the lecture hall, although they were allowed to sit near the lockers if needed. 8th graders went to the cafeteria. Each grade level also had an assigned entrance; 6th graders entered through the 6th-grade entrance at the small parking lot. 7th graders entered through the side entrance near the main entrance, while 8th graders entered through the main entrance. While these new rules might not seem that bad, students who have to drop off their instruments have to use their entrances to get to the fine arts hallway. For 6th and 7th graders, this means a whole lot of walking across the interior of CVMS.
According to the CVMS E-News, "Student and staff safety is always a top priority at Canyon Vista. To help ensure safety as students arrive at school each morning we will be implementing some changes to the students morning arrival routine. Drop off procedures for parents will continue to stay the same."
In my opinion, these new rules will do nothing except force students to change the way they work their mornings. However, I am glad that Canyon Vista has not used the fact that every other school has adopted this routine as their primary reason for doing so.
About the Writer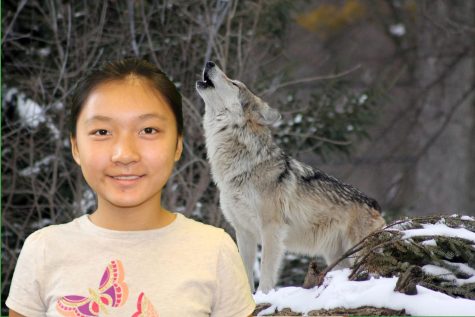 Amber Xiao, Reporter
Amber might seem cold and strange at first, but when you get to know her properly, she warms up immediately. Amber was born in Atlanta, Georgia, but moved...