Have A Great Summer!
Hang on for a minute...we're trying to find some more stories you might like.
It's been a whirlwind year here at Canyon Echoes. Everything went by so fast. So here's to a fun and awesome year ahead to all the 8th graders who will be departing this year, and to Vishnu and me, who will be returning next year to produce videos and write more great articles!
This year brought the beginning of a new, bold era for our little site, introducing a brand new feature of Morning Announcements, and several new video series.
So here's to a great summer, and some lovely memories ahead!
About the Writer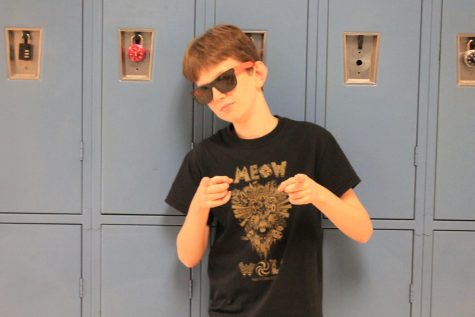 Oliver Barnfield, Cool Guy/Entertainment Editor
Oliver is a Canyon Echoes veteran who currently works as Entertainment Editor, and he also directs and stars in The Opinionist, Canyon Echoes 1st video series. He enjoys composing and listening to all genres of music as DJ Spoon Goon, an obsession that also extends to trivial knowledge. He prides himself in knowing all sorts of useless facts with no application in everyday life, that continuously roll around in his movie addled brain. He enjoys writing and drawing comics, occasionally with his friends. His favorite shows include Stranger Things, Adventure Time, and The Office. He writes almost exclusively about the movies and games that he is obsessed with, and occasionally appears on the announcements. You may know him as the "hilly hilly hilarious" kid.