Top 10 Most Interesting Looking Nindies
Nindies. An indie game on the Nintendo switch. An indie game is defined as a video game that is often created without the financial support of a publisher. Today we aren't looking at the 10 best nindies, but instead the ten most eye-catching nindies. This list will show you the games, and a small description of what they're like. Enjoy!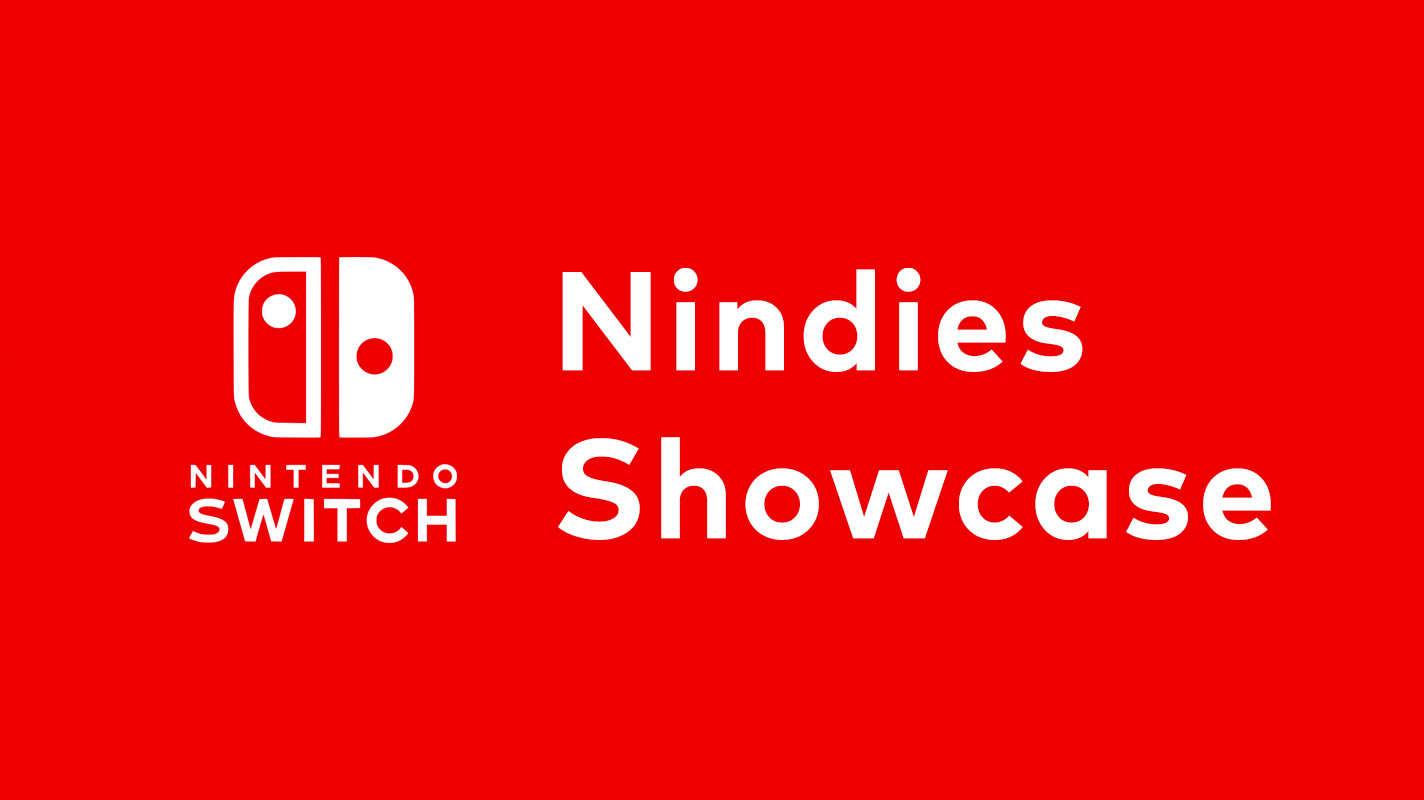 Image source
1: Wizard of Legend
"Wizard of Legend is a fast pace dungeon crawler with an emphasis on dynamic magical combat" explains the game preview page. In this speedy game, you chain together spells and unleash fury upon your enemies, with a path of destruction following behind you. You have the choice to charge in and wreak havik, or let your loyal minions slay your enemies instead. Wizard of Legend also includes a cooperative (co-op) mode for those of you who like to play with your friends! "Play solo or co-op! The choice is yours!"
2: Hollow Knight
"Hollow Knight is a classically styled 2D action adventure across a vast interconnected world" that allows you to jump, dash, and slice your way through obstacles and enemies. You're able to gain new strength, speed, and spells, and choose your own path, which the game designers emphasize "Explore a vast interconnected world of forgotten highways, overgrown wilds and ruined cities. Choose which paths you take, which enemies you face and find your own way forward."
Free downloadable content(DLC) is also currently available, with new free DLC coming in the future. In all, Hollow Knight is a charming game that you should definitely check out.
3: Stardew Valley
Stardew Valley is a slow-paced farming game at it's base, but if you take the time to learn the town's story, it really is quite interesting. "You've inherited your grandfather's old farm plot in Stardew Valley. Armed with hand-me-down tools and a few coins, you set out to begin your new life."
As you progress through the game, you slowly unlock new areas and make new friends, but the town's not how it used to be. "Ever since Joja Corporation came to town, the old ways of life have all but disappeared. The community center, once the town's most vibrant hub of activity, now lies in shambles." The 'Community Center', which used to be the towns #1 hangout spot, has now be reduced to nothing more than ruins.
Overall, this game is better suited for those who'd like to slow down a little, and enjoy life. Make sure to stop and smell the roses in Stardew Valley!
                                                                                                  Image source
4: Splasher
"A fun, challenging 2D platformer filled with humor and surprises." This is Splasher. In this eye-catching nindie, you spray bounce ink, stick ink, and water to make your way through many difficult challenges.
For all those hardcore gamers out there, Splasher has a 'Time Attack' and 'Speedrun' mode in addition to Story Mode. You can compare your times with other players across the world.
"Stand up to Le Docteur – the paint factory's evil boss – and save the Splashers." The Story Mode has an interesting storyline (that I'm not going to spoil, of course) that ties the interesting mechanics and fun gamemodes into an exciting and entertaining game.
5: The Escapists 2
The Escapists 2 urges players to "Take the Ultimate Prison Sandbox Anywhere!" You're a prisoner, convicted of… actually, it's never stated what you're convicted of in the game. That part's up to your imagination! In any event, you need to bust out of jail anyway you can: dig a hole, cut through the fence, even convince a dolphin to let you ride on it's back to freedom. With so many ways to escape (and the ability to play co-op or solo), you'll never get bored of this game! "As the prisons get tougher you're going to have to get more creative with your escape plans."
The Escapists 2 has a lot of charisma, with quirky dialog, and abnormal satisfying ways of escaping. The Main Mode doesn't take itself too seriously, and you can tell. But of course, there are other modes that are more serious.
The game offers single player mode, split-screen modes, which allows only 2 players, and local/online play which permits up to 4 players. There's also a two-person competitive mode, where it's easier to escape, but you
have to escape before your friend.
6: Iconoclasts
"Join renegade mechanic Robin and uncover the secrets of a dying planet." Iconoclasts is a platforming puzzle game with lots of new and interesting mechanics popping up to keep you on your toes.
"Robin just wants to be a mechanic and help people, but without a license, she's a sinner in Mother's eyes." Soon after the protagonist, Robin, becomes a mechanic, the world erupts into chaos. She now wants to help the world, but a powerful enemy stands in the way.
The game advertises a game mode known as "boss rush." This new feature is sure to keep you busy as you fight foe after foe, the bosses getting harder, and the stakes getting higher. The game also advertises hours of gameplay, over 20 bosses, and a selection of easy, medium, or hard.
Can you wrench and repair your way through this tough game? Only one way to find out!
7: Flipping Death
Flipping Death is a simple platformer with an extraordinarily uncommon art style. The play style is simple: jump, run, and FLIP BETWEEN THE WORLD'S OF THE LIVING AND DEAD!!!!!
"When Penny dies under mysterious circumstances, she wakes up and finds herself filling in for DEATH HIMSELF!" In this 'comedy adventure' as the creators heavily indicate, you play as Penny, moving from level to level, helping lost souls, and controlling living people.
If you appreciate cool art style, and unique platformers, then this game is for you!
8: Celeste
Climbing Celeste Mountain is a hard, long, and grueling task. That task is what Madeline aims to complete.
This game has a lot to offer. A deep storyline, with lots of twists along the way, over 600 screens of fierce challenges, and most importantly: Pie. The controls are straightforward and learning them is a breeze. " Lightning-fast respawns keep you climbing as you uncover the mysteries of the mountain and brave its many perils." In this game where you learn from every mistake, you're sure to be in for a real vigorous journey.
"This is it, Madeline. Just breathe. You can do this."
9: Crypt of the NecroDancer
Make sure to play along with the beat. In this musical dungeon crawler, you never know if this game's going to be fast-paced, slow-paced, or somewhere in the middle. "Crypt of the NecroDancer is an award winning hardcore rhythm-based dungeon crawling game."
In "Crypt of the NecroDancer," you have fallen down into the NecroDancers' dungeon, and he's stolen your heart. You now must track down, and kill the NecroDancer, to reclaim your heart, or you will be stuck in the rhythm-based labyrinth forever.
The music is the main attraction in this adventure, so make sure you have your earbuds when you play on the go.
10: Robbotto
"A gigantic space cruiser was slowly gliding through the vastness of cosmos, when suddenly disaster struck! The ship flew straight through a magnetic storm, causing all the robots and machines onboard to go crazy." A beacon of hope appeared though, as two robots, Robb and Otto, were unaffected by the storm. Now Robb and Otto must help out their friends, and repair the ship.
This classically styled game includes 100 levels, 10 bosses, and 20 different levels. Play this game alone or with friends. This cute platformer is sure to magnetize you right into it.
About the Writer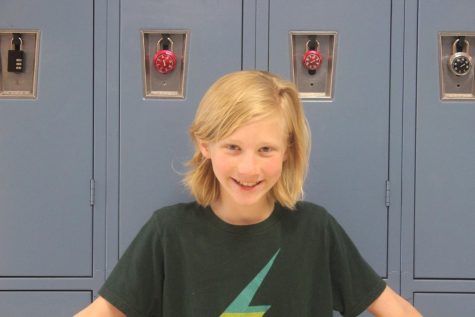 Colin Johnson, Reporter
Colin Johnson is a writer who always wants to interview people. He always writes funny articles and works on the Opioninist. Be sure to say hello to him...