Volleyball Sets for 2018 Debut
School has just begun and so has the 2018 volleyball season. The teams have been selected and the girls are hard at work practicing for their first game. Unlike like last season, both 7th and 8th grade teams get to practice and play in their own gym this season. 
Last season the gym was under construction after the flooding. However, despite the hardships of never being able to practice at their own gym, last year's 8th grade Blue Team went undefeated and earned a district championship.
The now 8th grade players are excited about the new season and their time they get to spend playing the sport they love.
"I like volleyball because it's a fun way to play with my peers while doing a sport that I love," Abby Burgett (8) said.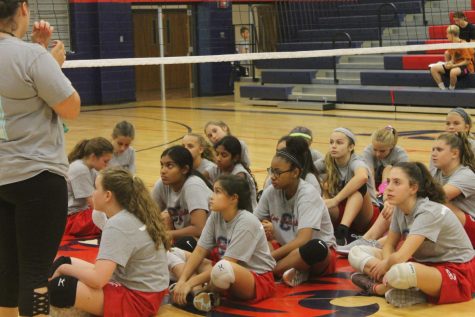 The new girls, the 7th-grade team, were excited about the being a part of the team.
"I'm excited to play with my teammates, and see what the other teams are like," Annika Iyer (7) said.
The girls are working hard together and it's reflected in their excitement. Their teamwork and spirit reflect early in the season.
"Not only do you get to try new things you meet new people," Marley Carter (7) said.
Both teams play on Thursday, Sept. 4 for their debut. The 8th-grade girl's team is playing here and the 7th-grade girls are playing at Hernandez Middle School. The Blue team starts at 5:30 pm.
Please come on out and support the Lady Mustangs! Set the volleyball season off to a great start.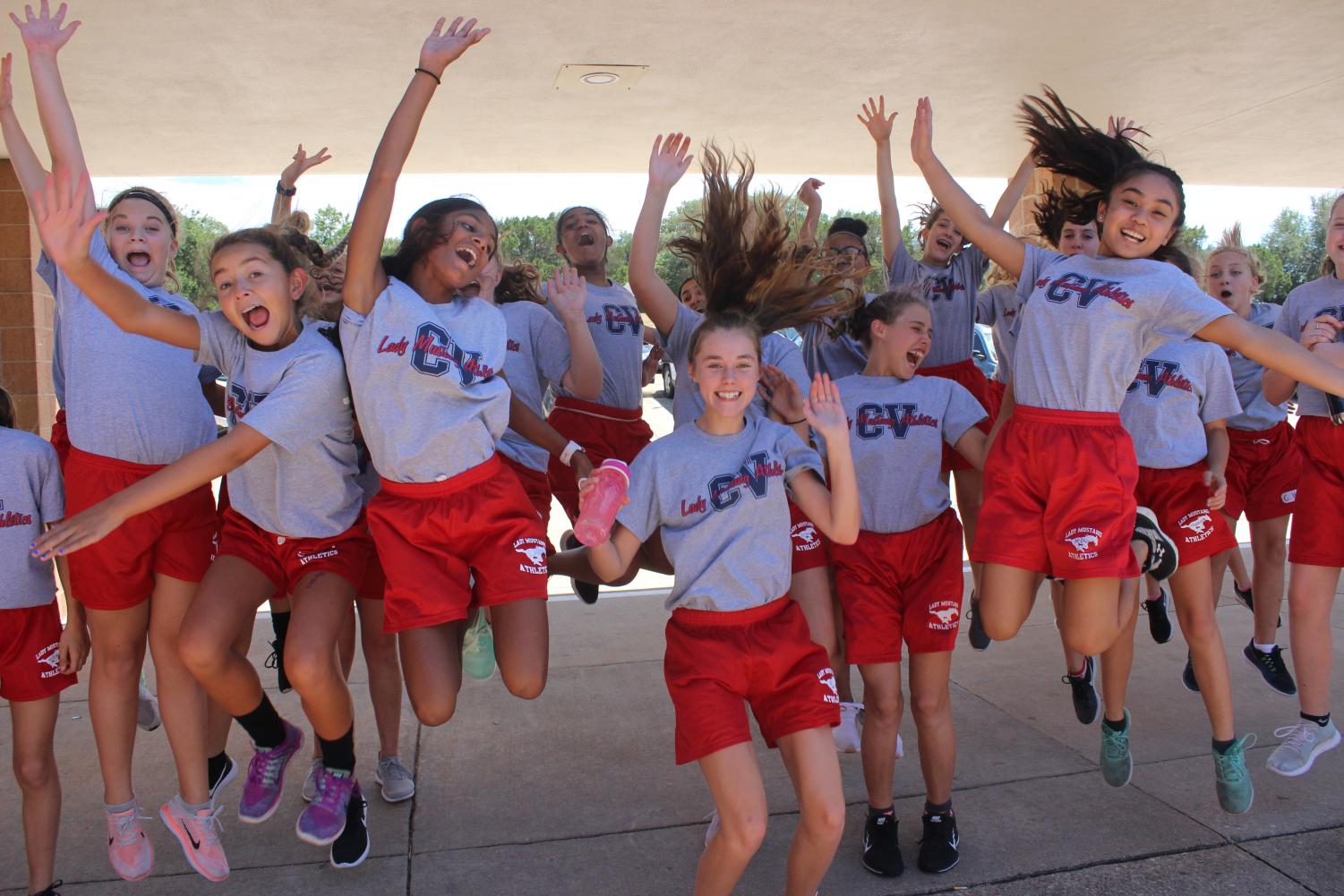 About the Writer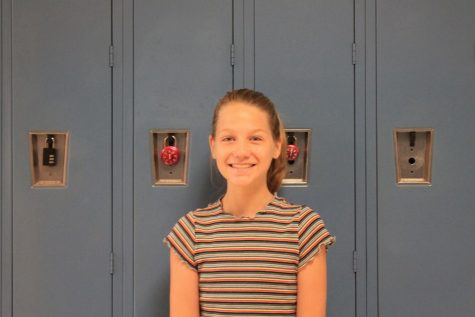 Emma Ross, Reporter
Emma is a 7th grader here at Canyon Vista. She enjoys hanging out with friends, staying active, and binge watching her favorite show Parks and Recreation...