Changes to Canyon Vista This Year
Hang on for a minute...we're trying to find some more stories you might like.
Just like always, a new year has started. With a new year, there are changes. This year the changes are not too major. Let's look at some of the changes to Canyon Vista this year:
First off, the new staff. Just like any year of school, some of the staff remained, while others did not. New teachers include:
Mrs. Vara — Choir
Mrs. Clewner — Language Arts
Mr. Parks — Theatre
Mr. Hinton — Spanish
Mrs. Cuevas — Spanish
Mrs. Cruz — Chinese teacher
Ms. Curry — PE/Athletics
Mr. Nugent — 6th and 7th grade social studies)
Ms. Campos — Math
Ms. Raney — Reading Specialist
Ms. Mowrey — 7th ELA Teacher
Ms. Phillips — 8th ELA Teacher
Mr. Ferguson — 7th TX History
Mr. Carroll — FAC Teacher
Ms. Orluski — Assistant Principal
Anamika Sen — Educational Assistant
Also, some teachers are not teaching the same classes they did last year. Mrs. Gill is now teaching French (last year it was US History), and Mrs. Lau is now teaching math (last year it was Mandarin).
Another change was at the end of the 2017-2018 school year, students were not allowed to stand outside before school started. We had to enter the school and sit quietly in the hallways. This was something that all the kids disapproved of, and is no longer instituted. This year, kids stand outside until 8:10, which allows for more social time with friends. Most students are happier with this, rather than the treacherous quiet hallways.
In the 2017-2018 school year, sixth graders were given the option to take a foreign language. This year, the next step to that change was implemented. In the 2017-2018 year, sixth and seventh graders were both in 1A of their respective languages. Unlike this year though, they were in separate classes. This year, the seventh and eighth graders are in the same foreign language classes. This huge change is due to the fact that eighth graders next year have the option to take the second level of their respective classes. The combination of 1B is to avoid the hassle of dividing the grade levels.
These are mostly the changes to school this year. Unlike other years, this year the length of school stayed the same. Passing periods are still four minutes and we are still allowed to pass from the outside of the school. This school year is much like the last, and whatever changes there are, are very minor.
About the Writer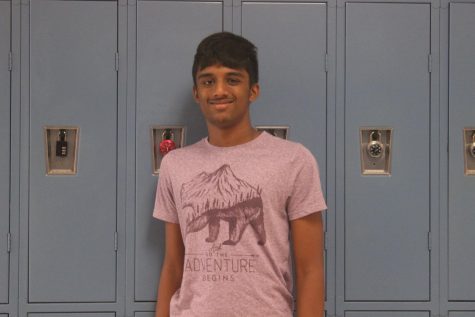 Arsh Gupta, Reporter
Arsh is an intelligent person who has many hobbies. Arsh also like to hear other peoples opinions. He enjoys swimming and swims competitively. He is interested in...