Eighth Grade Football vs. Pearson Ranch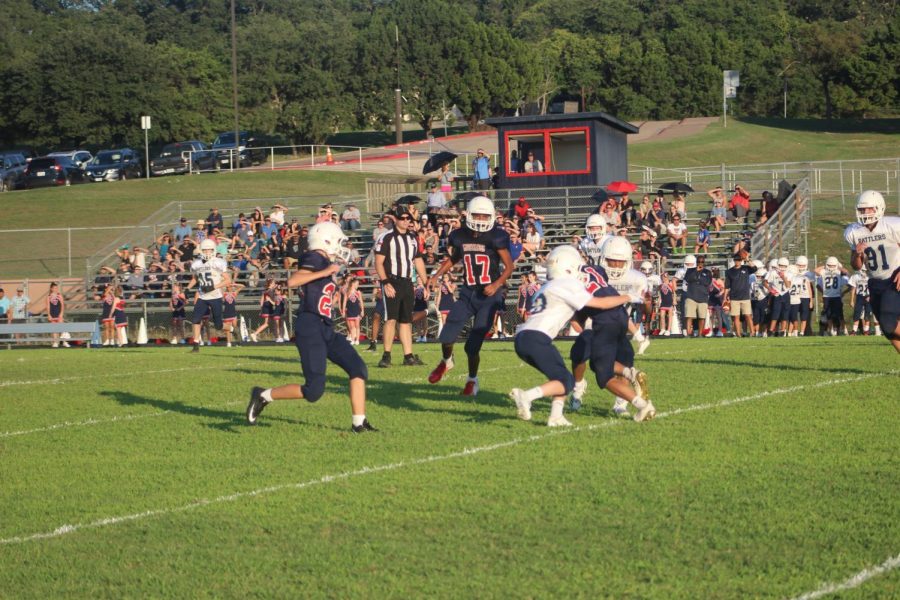 So, I admit: it was my first CVMS football game. I'd never been before, so I didn't know what to expect. I couldn't wait to see what would happen. As I got out on the field, the game started. I started taking photos and notes of the game. I also tried to get into an artsy shot or two, but I didn't do very well. Anyway, here's how the game went.
It was the 8th grade Red team  vs. the Pearson Ranch Rattlers. Pearson Ranch is a new middle school, so they didn't have enough players to have a Blue Team play there as well.
Pearson started with the ball, an after a series of fumbles, the Mustangs got the ball and threw it in for a solid touchdown, but failed the extra point. After a long lull in which no one could get a first down, CVMS finally scored but once again failed the extra point. The scoreboard displayed 12, HOME, 0, AWAY at the end of the game – we won! And now, a slideshow of photos from the game.
About the Writer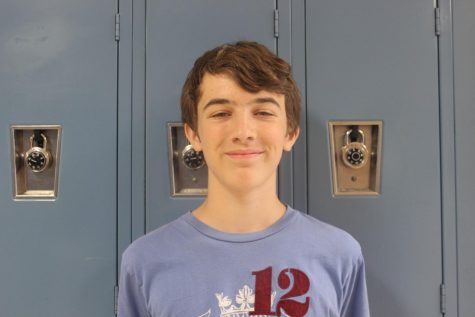 Baker Tuthill, Reporter
Baker Tuthill is in 8th grade and went to Spicewood elementary.  He takes BIMM, Theatre and Newsmedia. He has one younger brother who is in 5th grade....