CVMS Theatre Presents…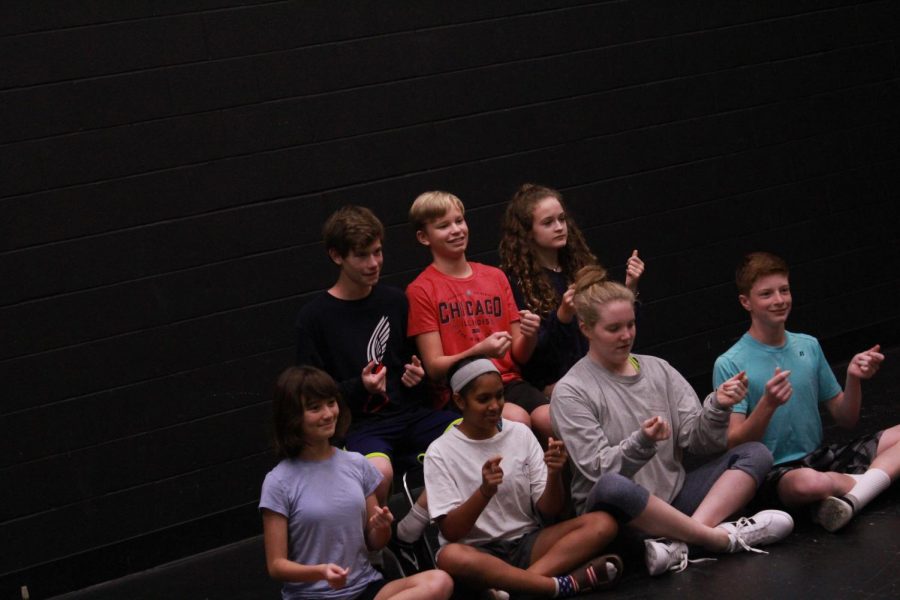 The Theater Class
Theater is a great elective choice! You get to do fun games and projects. There is never a dull moment in the theatre classroom. Last year I took theatre MS1 with Ms. Crain. We did several small plays and skits in class. We played games where you had to act things out, we did pantomime, we even did behind the scenes projects where you could make costumes and sets.
The Production Process
Theater isn't just what you see on stage. There's more to it than that. There's lighting, sound, curtains, costumes, props, and set. So although you only see the actors on stage, there is stuff going on behind the curtains. It's cool to see it all come together.
Last year, CVMS put on several plays: A Midsummer Night Dream, It's a Wonderful Life, Anne of Green Gables, and She Kills Monsters. I can tell you from experience that being a part of the production process is hard work but it's also amazing. Everyone works hard to make a beautiful work of art.
I think that theater has something for everyone.  If you love art, try set or props. If you love tech stuff, try lighting or sound. If you love to sing, try out for a musical. And of course, if you love acting, try out for a part. Whether you're in theater or not, you can still try out for the plays outside of school.
The first play this year will be Arsenic and Old Lace.
Arsenic and Old Lace
In the wonderful world of theatre, CVMS is here to show us… Arsenic and Old Lace!
Every year, CVMS puts on several plays. This year, the first one is Arsenic and Old Lace. You can come to see it on Oct. 27, Nov. 1, or Nov. 3.
Arsenic and Old Lace is a hilarious old movie that came out in 1944. It is about a man named Mortimer Brewster who marries the girl next door, Elaine Harper. When Mortimer returns home, he finds a dead body in the window seat! He has two crazy aunts, a brother who thinks he's Teddy Roosevelt, and a violent brother who returns home after a long time. Arsenic and Old Lace is a great movie and I'm sure CVMS theatre can put it on as a great play.
Whether you come to see the productions, or you're part of the show, theater is pretty awesome and it has something for everyone.
About the Writer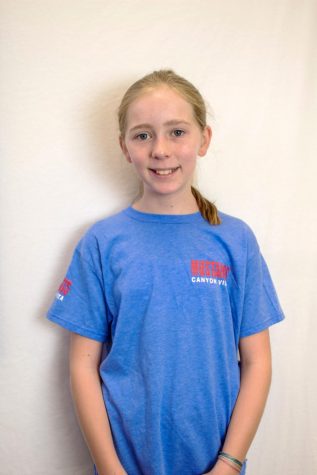 Hannah McDonough, Editor
Hannah McDonough is an eighth-grader here at Canyon Vista. This is her second year in newsmedia and last year, she received a silver medal in UIL for her...