Interview with Cassidy Miller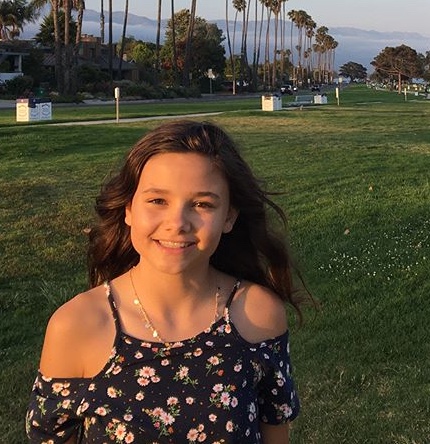 Cassidy Miller is a 7th grader at CVMS. We talked about everything from her favorite class to her opinion on gun violence.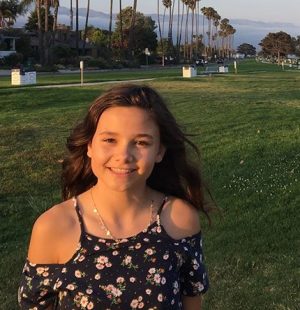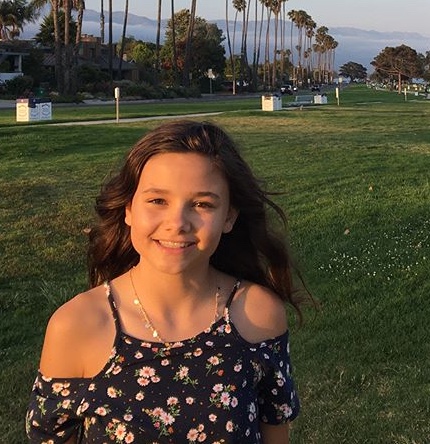 Q What's your favorite class and why?
"Probably theater because I love acting and I wanna be an actress when I grow up."
Q What would you call your style?
"Well, I kinda have like two styles like super trendy stuff I mean like ripped jeans…. I also have like kinda a classy style sometimes like floral patterns."
Q What's your style inspiration?
"I get my inspiration from a lot of models I would say Gigi Hadid, Bella Hadid, that trendy clean-cut look."
Q Who is your female inspiration? Why?
"Definitely my best friend Marley. I would also say Zendaya, she's so nice, she is super pretty, has amazing style, and she's a successful actress and model and that's really what I wanna be like."
Q What are you going to be for Halloween, and why?
"Well, I was thinking me and my friends we were gonna be angels and devils so I was thinking I could wear a red dress and devil horns.
Q What was your favorite thing you did over the summer break?
"Well, I went to the beach with my best friend Marley and I hung out with all my friends. And I also went to Santa Barbara."
Q Who's your favorite artist currently?
My favorite artist is probably Billie Eilish because she has such a beautiful voice and she's so young so I kinda admire her for that.
Q- What do you think about the school's dress code? Do you think any rules are too strict and should be changed, or even removed?
I think that dress code is good to have and I think our dress code is pretty good except for the fact that we can't wear shorts that are too short or spaghetti straps because I feel like as long as you're not showing too much skin then it should be fine.
Q- What do you think about gun violence?
Last year we had that student walk out and I also attend the gun violence march in downtown Austin and I didn't really know much about it before I never really cared that much but since recently a lot of ideas about that topic have been coming up and I think that the rules should be stricter for gun violence because some people who have mental issues are getting a hold of these guns and that is the reason why school shootings and stuff are happening like that because we are not paying attention to the people that could potentially be dangerous. I feel it's not really so much about the guns but about the people using them.
Q- If you could drop out of any class what would it be?
Definitely, math because I struggle a lot with that subject and I feel like a lot of its necessary but I feel like some things shouldn't really be required.
About the Writer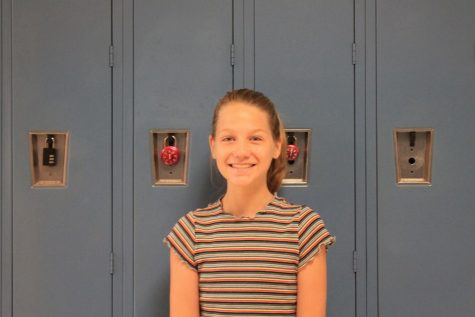 Emma Ross, Reporter
Emma is a 7th grader here at Canyon Vista. She enjoys hanging out with friends, staying active, and binge watching her favorite show Parks and Recreation...