The 'Make Your Own Music Sites
Make Your Own Music (MYOM) sites, are beautiful programs. They allow you to create music without the need of instruments. Some may have certain requirements, but people usually have met these requirements due to other projects and jobs. These tools have helped shaped the music world into what it is today, especially GarageBand. The MYOM sites that are mentioned in this article are down below.
Medly
FL Studio
GarageBand
There are only a few MYOM sites mentioned, but they are all exceptional. Before going into the details, here are the release dates of each software.
Medly — March 27, 2015
FL Studio — March 16, 2015
GarageBand — Oct. 20, 2010
MEDLY
Medly is an outstanding music creation tool. In it, you can place down individual notes into different places, using different instruments to make music. The app is free for download on IOS, but it restricts certain instruments by in-app purchases. Even though you can't have all the instruments without paying, you do get tons of instruments without paying, and more than enough to make a good song. Medlys' rating on the app store is 4.7/5 stars, with 2.4k ratings.
FL STUDIO
FL Studio is a remarkable MYOM. It's a little more complex than Medly, but is still a powerful tool. It costs $199, but you can download a free trial to see if it fits for you. Unlike Medly, you get all the instruments right away (when bought), but again, you need to buy it. It's available on Windows,= for download, or you can buy a disk. FL Studio has rated 4.6/5 Stars with 37 ratings, and rightly so, too.
GarageBand
Probably the most well known of the bunch, GarageBand comes pre-downloaded on almost every Apple device. In GarageBand, you can use remade loops to make music or play a virtual instrument to make music. In every entry on this list, each program has some dependence on the person using the program. This is shown most prominently with GarageBand. GarageBand songs can be beautifully crafted into masterpieces, or just fall apart, and be complete garbage. But even with the garbage music creators, GarageBand is still an amazing app to use. It's rated 4/5 stars out of 18.2K ratings.
I hope you get a chance to check out these suggestions and make your own music today!
About the Writer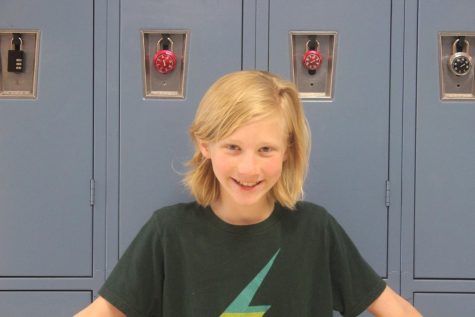 Colin Johnson, Reporter
Colin Johnson is a writer who always wants to interview people. He always writes funny articles and works on the Opioninist. Be sure to say hello to him...