Lion King Auditions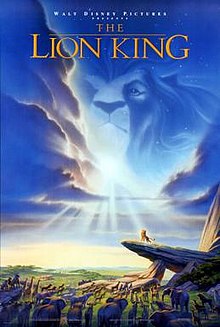 Charlotte Blackmon, Reporter
November 9, 2018
The theatre department does a musical every two years. The last time we did a musical here was Fiddler on the Roof, and the time before that it was The Little Mermaid. This year's musical is going to be the Lion King.
Auditions for the Lion King began on Nov.5. Monday and Tuesday were the days that anybody wishing to audition for the chorus learned the music for that audition. If you wanted a featured role, it was required that you attend the chorus audition. However, if you did not make it into the chorus, you were still able to audition for a featured part. The song used for the chorus audition was Circle of Life. Around 120 students auditioned for the chorus.
Originally, you would have to get into the chorus before auditioning for a featured part. But Mrs. Crain and Mr. Vara decided that anybody could audition for a featured part, as long as they at least tried out for the chorus. Because of this, there were more students auditioning for a featured part than there were originally going to be. To audition for a featured part, you had to learn and memorize a 16- 32 bar cut of a song from a musical.
The callbacks came out Thursday night for the featured roles – the actual callbacks will be after school tpday. Here's the callback list:
Tatyana V.
Gabe P.
Charlotte B.
Abby W.
Baker T.
Sydney S.
Arushi S.
Anderson Z.
Alisha G.
Hannah A.
Emma P.
Ella D.
Ben F.
Neha P.
Awa'susan C.
Jonathan S.
Ace R.
Sophia Du.
McKenzie M
Ben Sc.
Keira B.
Oliver B.
Nash B.
Brennen D.
This list is posted on Mrs. Crain's website.
Congratulations and break a leg to all those that made it to callbacks, and to the rest of the students that auditioned, here's to hoping you can be in the chorus. Lion King will be performed in February.