Things To Know For Incoming 6th graders
As you saw in the video the school is big but you'll get used to it very soon and don't hesitate to ask older students and adults for direction. You also saw from the video and specific school tours that there is a lot of electives to choose from so I asked some of my personal friends to explain their electives and why they like it, how the class runs, and why you should take that class as well.
Foreign Language(Spanish)
"I really like Spanish because living in Texas there are a lot of Spanish speaking people and so I wanted to learn the language to better communicate with others. The class basically starts out with the basics of how to introduce yourself. Then you move onto descriptions of people and how to describe yourself. Then we go into learning about pets and sentence structures all in the first year. In the second year of Spanish you will learn more about conjugating words, talking more about school, and how to order food at restaurants," Zoe Bellomio (8) said.
Visual Art
"I really recommend art because it is such a cool way to express your creativity and have fun. There are many unique projects that are sure to keep you busy. It is definitely the best elective," Ava Dubroca (8) said.
Choir
"Choir is super fun and you get to be yourself and open up around everyone in the choir room. We are always singing something fun and you get to learn about getting your voice a level up. You should join so you can relax and have fun while singing," Lila Dubroca (6) said.
Theatre Arts
"There are a bunch of fun games you play in theatre and you barely have homework. You learn theatre history and the important aspects on how to be a great actor. You can perform monologues, scenes with your friends, and even be in your class and school plays," Benson Toney (8) said. 
Leave a Comment
About the Contributor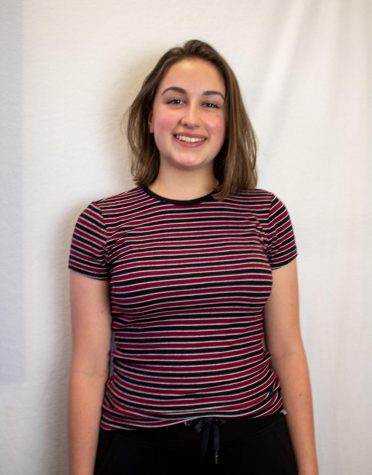 Jessie Van Den Berg, Editor
Jessie Van Den Berg is a current eighth grader and is in her second year of Newsmedia and Yearbook. Some of her biggest passions include writing and creating...