Galaxy S10 Coming Out in February
It's 2019, and new technology is coming out. After the iPhone XR and XS came into stores on October 26th, Samsung has announced a new line of electronic devices (which they're going to do a talk about)that will be showcased on February 20th. What's the first thing to expect. Well, the elephant in the room is the Galaxy S10. According to Samsung, the price of the "Budget" S10 (Which has 128GB storage)will be around $907. Meanwhile, the regular S10 will offer 128GB or 512GB storage for around $1036 and $1296, respectively. Meanwhile, the S10 plus is going to have 128GB, 512GB and 1TB variants priced at around $1166, $1426 and an eye-watering $1815. It also seems some models will come with free Samsung Wireless earbuds/Galaxybuds.
The Galaxy S10 also boasts brand new tech. According to online murmurs, Samsung's 10th-anniversary smartphone lineup will comprise the Galaxy S10, S10+, and S10e. (The S10e is the budget one) The higher-spec models, rumors suggest, could be the first to adopt Samsung's Infinity-O display, an in-display fingerprint scanner, and a triple-camera, while the so-called 'budget' model will offer buyers an affordable option for the first time. The Galaxy S10 could be one of the first devices to support WiFi 6. But the big question is what do skeptics think about it compared to Apple phones. Somethings people are skeptical about is the small battery in the S10e. It is the same size as the S7, S8, and S9. But lasts shorter than all the phones mentioned earlier. (Somehow its bigger than the iPhone X) Another thing is that all S10s are going to come with a fingerprint pen. Basically, you put your finger on it, and it unlocks your phone. However, its low range has made it highly unpopular and unnecessary.
Final note: Keep in mind these are all leaks, for all we know all the leaks could be wrong, this is just people's best guesses. For all, we know it could explode like the Galaxy Note S7.
About the Writer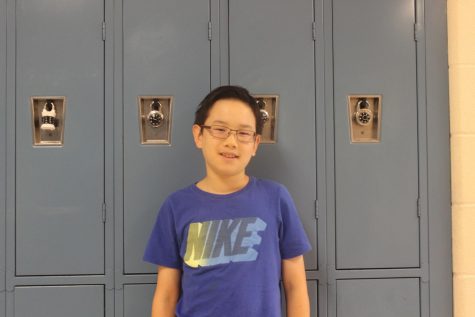 Silas Ou, Reporter
Silas goes by many identities, some say his name is Silair, others say his name is Robert or Scratch. But somehow he has convinced half of his teachers,...