Meet the Teacher: Rebecca Redfern
New teacher Rebecca Redfern, a FAC teacher, is excited to work with students from Canyon Vista. I interviewed her with some questions about her life and CVMS.
Q: What is something that you love about being in CVMS?
A: I love the positive culture of CVMS, with all the support and friendliness of the faculty, staff, students, and parents.
Q: Tell me three things that make you happy
A: Family, teaching, and Dr. Pepper
Q: What is one-moment teaching that you felt heart warmed by? 
A: One of my students speaks primarily Spanish, and the other kids in the class wanted to learn Spanish so that they could communicate better with him. So now, I have incorporated a Spanish word of the week. 
Q: Where did you move from, or what job did you have before?
A: My family and I just moved from Lubbock, Texas, to be closer to family due to having our second child, due in October. Before this job, I taught special education high schoolers and taught them proper job skills, resume building skills, and interview skills so that they could get jobs following their high school career.
Q: What is one thing you wish students would realize about education? 
A: Education not only helps you understand the world around us now and the past, but it also prepares you for the real world with studying skills, goal setting, and setting a plan to achieve your goal, interpersonal skills, along with how you present yourself in life.  
Q: What is your first impression of CVMS? 
A: It is a HUGE school, very well kept and managed. I felt a great connection between the teachers, administration, and it was very obvious that they were all very supportive of my goal of furthering the students' education.
Q: What do you hope students will get out of your class?
A: I hope that my students feel accomplished and successful. I want them to feel welcomed and loved, and know that they can make a great impact in the world. 
We are so excited about all our new teachers to join our CVMS community. Thank you, Ms. Redfern!
Leave a Comment
About the Contributor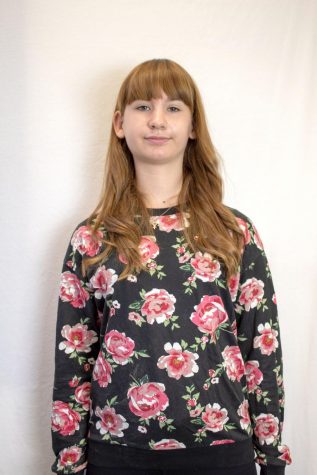 Hadley Norris, Reporter
Hadley loves to do ballet. She also loves writing and hopes to become a journalist when she is older. Her hobbies include baking with her amazing friends,...