La Politique, A Slice of French Genius
Visit the French bistro downtown on San Antonio street.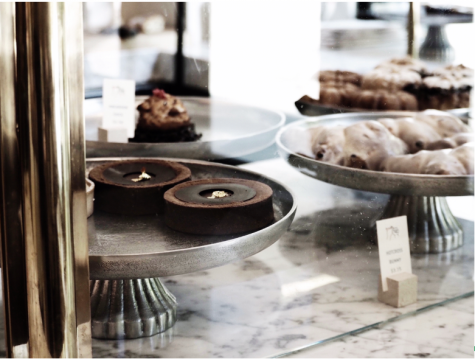 Having tried Austin's hottest spots when it comes to food, I have become obsessed with finding French cuisine that is close to perfect. When La Politique, a french themed restaurant and bakery, opened, I found myself drooling over each plate. In my opinion, the best time to go is brunch. They run out of pastries before noon, so it's better to go earlier. It is on San Antonio Street in downtown Austin; you will be guided by the window full of desserts.
Smelling like heaven
You will see the outside first, which reminds me of an adorable cafe in France. On the inside, it smells like butter and dreams, decorated in a cozy color palette. There is the main restaurant, but the best part is the bakery on the other side of it. The people there are friendly, funny, and their recommendations are on point. Even if you can't go wrong with anything on the menu. We ordered the chocolate croissant to start, but they accidentally brought the almond croissant as well. It was the best mistake ever! To this day, we always order an almond croissant due to its almondy flavor and crispy edges. I recommend this to anyone who loves flakey, buttery croissant person. When you bite into this dessert, you will be planning your next visit. The flavors truly melt in your mouth.
The Classics
They are also known for their seafood and meat, including a French classic, Moules and Frites, which is a personal favorite. Moules are the muscles, and Frites are the fries. It is all combined in this fantastic sauce at the bottom. As far as drinks go, I'm not a coffee person, but they have a delicious hot chocolate. Don't get too full because, after your brunch, you should head over to the bakery.
The Best Part
The case is full of authentic French desserts and unique flavors. I know this is not mainly French, but the cinnamon roll is to die for. The pastry chef, Melissa Carol, is behind these French wonders. Having graduated from the French Culinary Institute, she has put all her training into these desserts. The way Starbucks knows your orders when you come often; they know me and my favorite things. Overall, I would give this five stars every time.
Leave a Comment
About the Contributor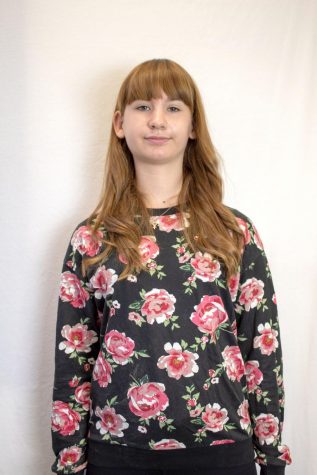 Hadley Norris, Reporter
Hadley loves to do ballet. She also loves writing and hopes to become a journalist when she is older. Her hobbies include baking with her amazing friends,...