Hurricane Season Has Begun
Hurricane season has begun, and we're only about halfway through. Hurricane season spans from June 1 to Nov. 30, and it's just at its peak. Many coastal cities in the Gulf of Mexico or along the East coast have been or will be getting pounded. According to NOAA, there has been above average hurricane activity since El Nino. It's essential to be aware of the tropical storms and hurricanes, even if you don't live by the coast.
Current Tropical Storms
There have been a couple of tropical storms, including Tropical storm Karen, but the major one right now is Hurricane Lorenzo.
Hurricane Lorenzo
Hurricane Lorenzo is in the Atlantic ocean, and according to the New York Times, it's a record-breaker, reaching category 5 status as of Sept. 28. No category 5 storm has gotten as far north and east in the Atlantic as Lorenzo. It has lost some power since then, but it's still expected to make landfall on some of the Atlantic islands.
Stay Informed
Though we do not live on the coast, it is always important to stay aware of storms. Not only should you stay informed if you own a house on the coast or someone you know does, but also because it affects us here in Austin. In the past, we have gotten more rain as hurricanes hit the Texas coast. People closer to the ocean have to evacuate, and one place they evacuate to is here in Austin because we are further inland. In addition, if you own a house on the coast or someone you know does, then, naturally, you should take precautions. You should also be aware of when you're traveling, be sure not to travel to a beach when hurricanes are coming that way.
Even if you don't get affected by a hurricane, you can help after the storm. Stay informed of where the places that get hit are, because maybe one day you can be one of those people donating or cleaning up the after mass.
Whether you live by the coast or not, hurricane season is upon us and we need to be aware.
About the Writer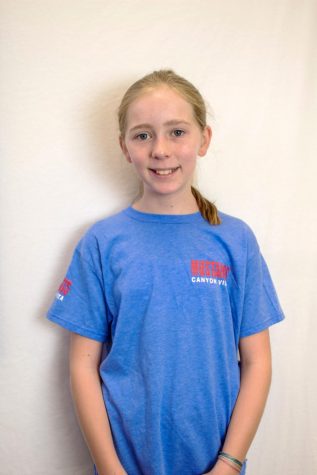 Hannah McDonough, Editor
Hannah McDonough is an eighth-grader here at Canyon Vista. This is her second year in newsmedia and last year, she received a silver medal in UIL for her...