Fast Food Places Most People Have Forgotten About
Remember that time IHOP was going to be IHOB. Yeah, those were weird times. But….. do you know why they did that? Because they're having a hard time staying in business.IHOP, Red Robins, Applebee's, and lots of others that you probably forgot even existed are having trouble keeping up sales. Competition, new online ordering, and trends, restaurants try and make an effort to keep up with the times.
IHOP's new "pancakes"
Ever since 1958, the International House Of Pancakes has been a breakfast favorite for families.  With it's nearly 1,800 other locations, it has always been known for its delicious pancakes. But sometime in 2018, IHOP "faked" changing their name to get people to turn to their new line of burgers. Was it a desperate move, yes. Was it a smart move, not so much. The reason for this was to draw attention to their new line of burgers. All that did for the company was bring a lot of attention to social media. Even though IHOP will be keeping its name, they still are trying to focus attention on their burgers.
Applebee's loses interest
Do you remember Applebee's? Most people have forgotten about this casual American diner. Its sales started to go up when it made its big comeback in 2018, but there was but a minor setback. In 2018, the number of Applebee's locations had dropped by 90 and are expected for there to be another 20 gone sometime in 2019. There was a dip in sales. Management had noticed that 13 of its chains were shuttered in the second quarter and four locations were closed in the first quarter. Applebee's president John Cywinski said it was a mistake in not aiming the chains focus on the buyers who were looking for a good bargain.
Luby's, Tacobell, Subway, Ihop, and Applebees all have something in common. They are all slowly being forgotten in today's progressing society. So maybe go check out some places you may not have been to in a while before it's too late.
About the Writer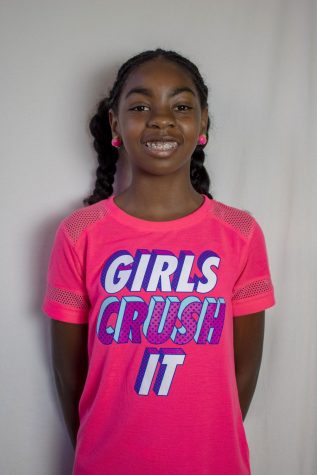 Harmony House, Reporter
Harmony is a 12-year old who loves watching 80s & 90s movies. She is very resourceful, likes to think outside the box, and puts in her best efforts...