Orchestra holds their Fall Concert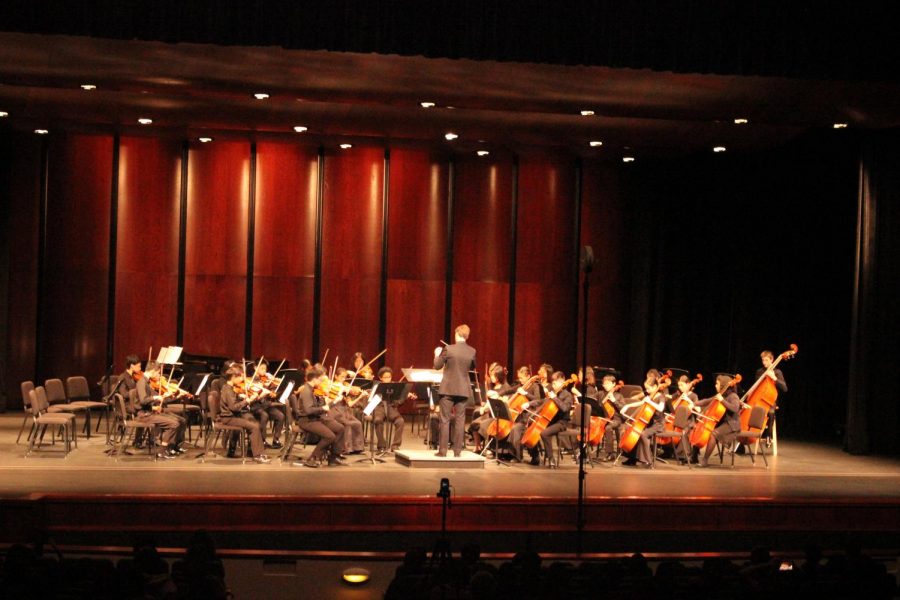 This year, the orchestra has been very busy practicing for their concert performance at the Raymond E. Hartfield Performing Arts Center on Nov. 8,  2019.
All of the orchestras were directed by Mr. Whatley, the orchestra teacher at Canyon Vista. Performers include First-year, Prelude, Philharmonic, Chamber, and Honors Orchestra. Many of the orchestra members have been selected for the Region 26 Orchestra and elected as the TMEA Honors Orchestra of 2019.
The Performing Arts Center was built for projecting sound to large audiences. It's a 1500 seat house with a 50-foot proscenium main stage. Not to mention, the computerized projection, lighting, and tons of sound systems. The stage was the perfect place to hear the orchestra's outstanding sound being projected. Here's a list, in order, of the orchestra's performances.
First Year Orchestra
Canyon Vista's first-year orchestra started off the concert with a piece called "See the Little Monkey" a traditional piece with the accompany of the piano. They also played "One up One Down", "See-Saw", " The D Major Scale", "Lightly Row", "Song for Christine", and " A Mozart Melody" by W. A. Mozart.
Prelude Orchestra
The Prelude Orchestra performed after the first-year orchestra. They played "Nightrider" by Richard Meyer, "Aspen Glow" by Susan Day, and "Storm the Gates" by Allen Lee Silva.
Philharmonic Orchestra
Philharmonic was third to present. They played "Sailor's Song" by Mark Williams, "Canyon Sunset" by John Caponegro, and "Variations Upon the Sailor's Hornpipe " by Virginia Hornpipe.
Chamber Orchestra
The Chamber orchestra was fourth to perform playing "Serenade for String Orchestra".  It was written by Norman Leyden in the 1970s and the entire piece was played in four sections ceaselessly.
Honor Orchestra
Last but not least, the Honors orchestra was fifth to perform and played "Concerto Grosso" in D minor. The piece was written by Antonio Vivaldi and split into three sections.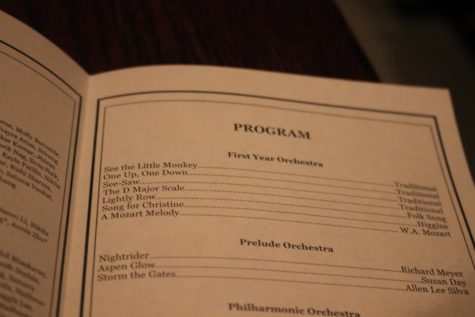 Peter Kim (8) is a violin player in Canyon Vista's honors orchestra.
"I feel pretty confident because we've been practicing this for a long time, since the beginning of the year."
He (and several others) played as one of the soloists in the honors orchestra's performance.
About the Writer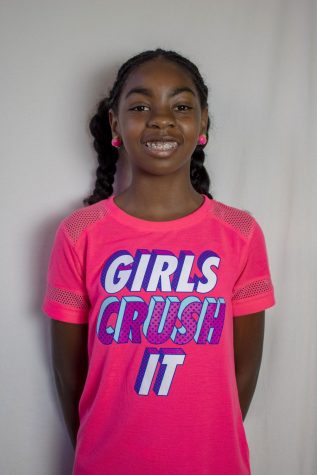 Harmony House, Reporter
Harmony is a 12-year old who loves watching 80s & 90s movies. She is very resourceful, likes to think outside the box, and puts in her best efforts...