Powder Puff 2020
Powder Puff 2020 was a thrilling game. Coaching this year was Ms. Crain and Ms. Deitert. And the sponser of the year was the Trevor Project which "provides 24/7 support to suicide prevention for lesbian, gay, bisexual, transgender, and queer and questioning young people under 25." This was chosen by the NJHS members. 
The eight grade cheerleaders were actually very good and I was pleasantly surprised to see them perform all of the stunts so well. The two teams balck and gray were very packed of girls so they had to rotate. It was like Black 1, Black 2, Gray 1, Gray 2. Through a stressful game though Gray took home the win.
"I feel like powder puff was a really great experience not just because of the I get to hang out with my friends part but the bonding was really important. It was a change for the girls to play and therefore I wish we could have played a little dirtier. I think people think just because we are girls we can't handle it but we can. I was also surprised to see so many parents. Girl power y'all," Insider said. 
"It was hard to learn football in 4 weeks, it came easy to some people but not for me. It was really fun to support a charity and I had a great time playing," Emma Ross (8) said. 
"Our team scored first which led to a lot of enthusiasm and confidence. It was very exciting to work with a bunch of girls and get to know so many different people. I think a big turning point in the game was when both teams were tied," Molly Harvey (8) said.
"I enjoyed watching PowderPuff this year in particular because we got to see our friends play and I also think it is a great bonding time to spend with your friends," Ava Dubroca (8) said. 
"There were a lot of practices before the game which was useful. I learned a lot about football and we practiced a lot so a lot of hard work was put into the game," Campbell Hardin (8) said. 
Leave a Comment
About the Contributor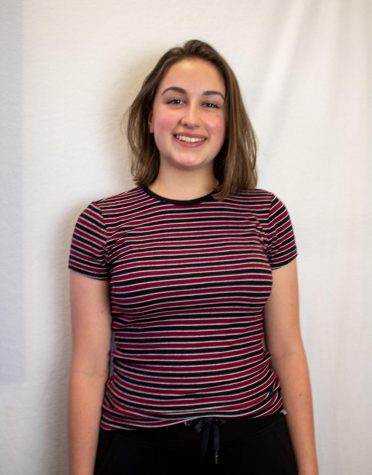 Jessie Van Den Berg, Editor
Jessie Van Den Berg is a current eighth grader and is in her second year of Newsmedia and Yearbook. Some of her biggest passions include writing and creating...