Austin's Best Cupcakery: Cupprimo Review
Read on to see my thoughts on Cupprimo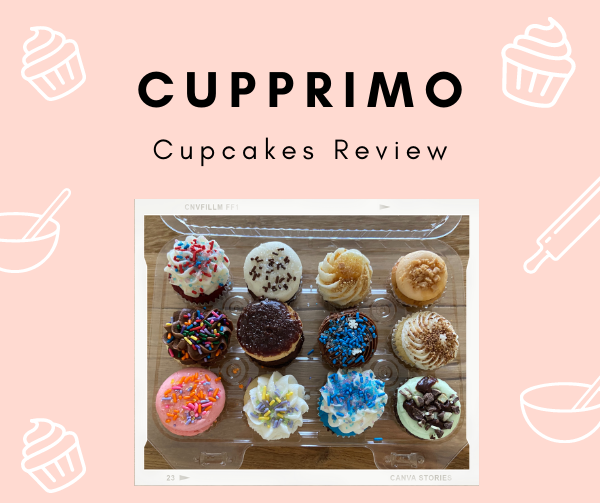 Did you know that the winner of Food Network's Cupcake Wars is just a few minutes away from Canyon Vista? Cupprimo is known as the crème de la crème of Austin cupcakeries. This unique little bakery offers fresh cupcakes every day and delivers on quality. Not only are the cupcakes delicious, but Cupprimo has delivery services so that you can get your dessert right to your door. They partner with Postmates, Grubhub, Favor, and Ubereats to safely deliver you your food during the pandemic.
What I love about Cupprimo is that there are so many new flavors to try every day. There are cupcake specials daily so you can try new flavors every day of the week. There are also everyday cupcakes that are the originals of Cupprimo. They include red velvet, blue velvet, tuxedo, strawberry, double chocolate, primo vanilla, and birthday cake. I really like how some of their cupcakes are themed. For example on Wednesdays, there are the Butterbeer cupcakes which are Harry Potter themed and Cookie Monster cupcakes which are made of vanilla cake with chocolate chips and topped with a creamy icing containing crushed chocolate chip cookies.
Cupprimo has high quality cupcakes, with each cupcake being moist and beautifully presented. The one thing to consider though is that if you don't like cupcakes too sweet, Cupprimo might not be the place for you. Sometimes I feel that the frosting can be overpoweringly sweet and the sweetness of the frosting tends to take away from the nice flavors of the cake. There's also a lot of frosting compared to cake on the cupcake. But other than that I think that anyone with a sweet tooth would thoroughly enjoy Cupprimo.
Cupprimo is known for its cupcakes but also offers a variety of drinks and morning snacks such as coffee, fruit smoothies, quiche, and more. Cupprimo even has gluten free cupcakes which I think taste the same if not better compared to the regular cupcakes. The staff was super sweet and helpful to anyone that walked into the store.
One happy customer said, "So much talent in this tiny shop, the cupcakes are famous for a reason. Best I've ever had. The coffee is from a local roaster and is absolutely incredible too which is something I really appreciate. The owner Lauren is a wonderful person and her small crew all have such big talents and bright personalities… Don't let this place hide from you- it is absolutely worth the find. After you've been here you'll never even want to look at a grocery store cupcake again!"
In conclusion, Cupprimo is a great cupcakery to go to. You should head over to Cupprimo and support your local businesses. I hope you have as great an experience as I did.
Leave a Comment
About the Contributor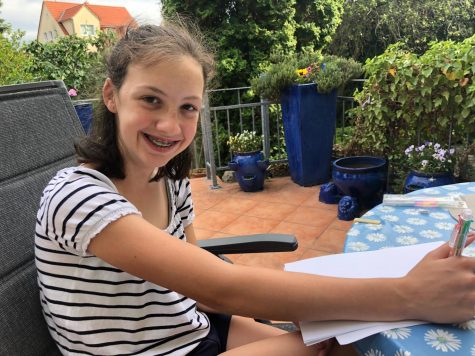 Lena Boas, Editor
Lena Boas loves to play soccer and run track. She enjoys traveling to other countries and learning about different cultures. She also plays piano and is...