A Brief Review of Panda Express
As someone who enjoys Panda Express, here are my thoughts on it.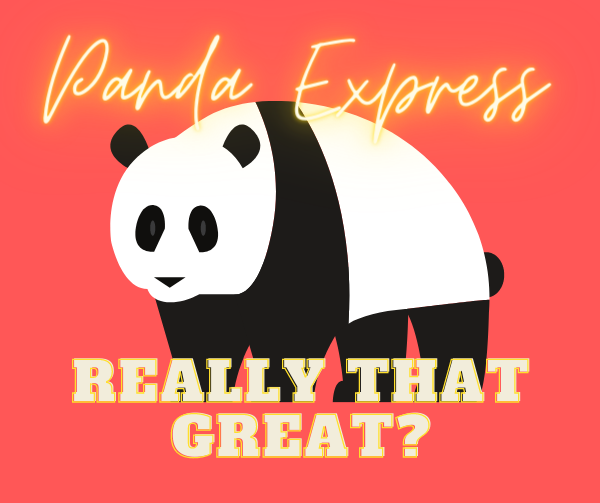 Panda Express has been in business for more than 38 years! In that time they have developed their craft and their service and that's exactly what I'm going to talk about now.
Food
Of course, the appeal of a restaurant is the food! The staple of a Panda Express meal is its Orange Chicken. The Orange Chicken is really sweet, and when eaten hot, it just warms your mouth perfectly, and paired with the rice or noodles, the chicken is just perfect. If you'd like something spicy you could also try the Kung Pao Chicken or the Sweet Fire Chicken Breast, both of them are really spicy and delicious.
For sides, there are also a few delicious options such as Fried Rice, Chow Mein White Rice, or even some Broccoli. They're all thoroughly made and each option is just a gift to your mouth! Some of my favorite things to get would have to be the appetizers which include the Cream Cheese Rangoons, Chicken Egg Rolls, and Vegetable Spring Roll. With every order, you can get a fortune cookie per person and the optional chocolate chip cookie. When ordering online, you can even check out the exact number of calories, proteins, fats, and carbs each meal has.
Service
The staff at the Panda Express I go to is really friendly and the restaurant is always clean. The same applies to the other Panda Express' I have gone to. They take the safety precautions well and I can tell they're doing their jobs well. Panda Express has its own charity to help children and people in need. Each purchase goes towards that charity so that's also something to look forward to when you buy a meal.
I believe they also sell their sauces if you would like to recreate their chicken and other meals. Overall, I would definitely recommend Panda Express if you're looking for a good, quick bite.
Leave a Comment
About the Contributor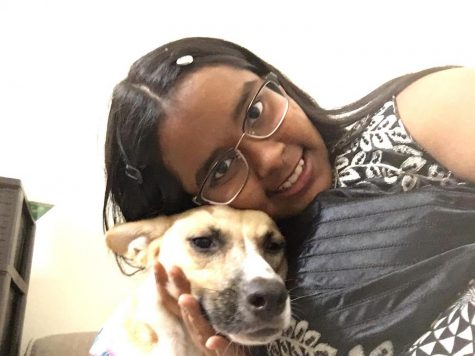 Shristi Dayal, Reporter
Shristi loves everything music, dog, and anime related. An ideal day for her would be to go to an arcade and listen to music.