How Different Countries are Handling COVID
Many countries handle COVID differently. Here are just a few examples.
As you may know, the new Omicron variant has been ransacking the world and many are affected by it. Each person is affected differently by it, so don't take it lightly. Wear your mask and get vaccinated!
Now that that PSA is out of the way, here are some different ways each country is handling the new variant.
There are pretty much 3 categories that each country is in, in terms of handling COVID: The USA route, the South Africa Route, and the New Zealand route.
USA Route-
Here in the USA, as with most countries, we have few travel restrictions, but that's it. Everything is open and masks are not required.
South Africa Route-
The origin of Omicron is open once more. The wave there hit hard, but it went down just as quickly as it went up. South Africa is completely open. Very few countries are in this category.
New Zealand Route-
Early on in the pandemic, New Zealand had implemented a lot of travel restrictions and a 14-day quarantine for everyone, and that is still helping to this day. This is the category with the fewest amount of countries in it.
There are many different ways to handle the pandemic, but the safest way is to just stay home, wear a mask, and get vaccinated.
Leave a Comment
About the Contributor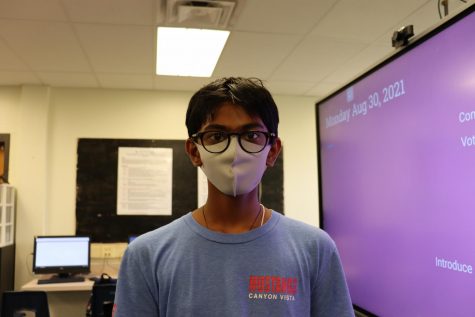 Hrishi Satish, Reporter
Hello, I am Hrishikesh Satish, an 8th grade. My interests include playing Cricket, playing Saxophone, and biking. I am looking forward to being in this...