The importance of sleep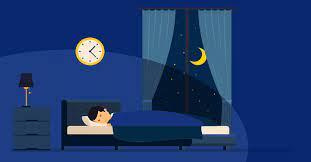 Video games, homework, smartphones, and food. What do these words all have in common? The answer is that they all ruin your good sleep. Too much screen time is bad for your sleep because they make it difficult for your body to produce melatonin, which is important for your sleep. And, teenagers spend an average of 2.7 hours per weeknights, and some stay up late to do that. Also, eating before bed causes the metabolism to slow. Sleep is something that everyone, especially teenagers who are growing physically and mentally, needs. 
Having trouble staying awake in class

Impossible to wake up in (especially Monday) mornings

Taking a nap every day
The recommended hours of sleep for a teenager is 8 to 10 hours. But, if you said yes to any of the questions above, you need more rest and sleep, because it means that you are both physically and mentally tired. Not having enough sleep ruins your entire day, because you will feel sleepy and tired, so you wouldn't be able to concentrate on your schoolwork. The lack of sleep also affects you mentally. You might feel stressed, anxious, and depressed throughout the day. So, not having enough sleep ruins your everyday routine. You might think that taking a nap in the daytime might help when you didn't sleep enough last night, but too long naps are even more harmful than not taking any. Because if you do, you won't be sleepy when you go to sleep at night, so about 30~45 minutes is enough. 
Now, here are some tips to get a good night's sleep. First, make sure that most of the lights that are surrounding you are off because when you are exposed to the light while sleeping, your brain can't fully go into sleep and lack the quality of your sleep. Second, avoid any screentime before going to sleep. The blue light that comes out from the screen delays the production of melatonin. Lastly, make sure that all the food you have eaten is digested, because when the food is being digested while you are sleeping, you can't fully go to sleep.
Leave a Comment
About the Contributor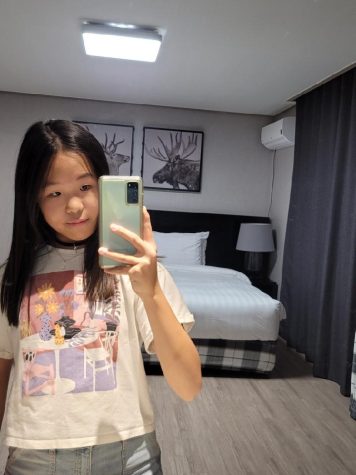 Jasmine Choi, Reporter
My name is Jasmine, and I am currently the copy editor in News Media class. I like reading, art and swimming.