Everything You Need to Know About Riverdale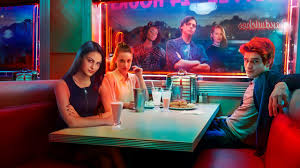 Riverdale is an american drama television series about a murder in a small town. All of the main characters are based off of The Archie comic strip. Then Later "The Archie show" was started, an animated television series that aired from 1941 to 1968. A year later it "the Archie Comedy hour" aired. People continued to produce more Archie television series until 1978.Now in, 2017 season 1 of Riverdale aired and People loved it.
Basically the show is about a small town (Riverdale)and the mysterious murder of popular rich high school student Jason Blossom. Everyone's a suspect. As the new school year starts Archie Andrews and his friends try to find out for themselves about the murder. The deeper they dig the more they find out about the lies and secrets of their town. The show follows the friends through bad relationships,twins, family problems,hurtful diaries, Gangs and so much more. The once seemingly innocent town takes a turn for the worst, people discover the ugly truth. After a heartbreaking cliff hanger in the season finale we all can't wait for season two which airs on October 11 2017.
Here are the characters:
Betty Cooper-Friend of Archie. Family has forever feud with the Blossoms.
Polly Cooper-Betty's older sister. Had a relationship with Jason Blossom
Archie Andrew-Newly found his love for music
Fred Andrews-Archie's father. Owns Andrew Construction.
Veronica Lodge-she moved to after her father got incarcerated
Jughead Jones-Writer. Archie's former friend
FP Jones-Jughead Jones' father
Cheryl Blossom- Twin sister of Jason Blossom
Kevin Keller-Detective's son. Friends of Archie,Betty, and Veronica
These are just some of the unique characters of Riverdale. I highly recommend this show .It keeps you on the edge of your seat.Every character holds an important piece of the story. Excellent character development.Season 2 will air on Tv on October 11th, 2017 and comes out on Netflix in the Summer of 2018. Can't wait!
About the Writer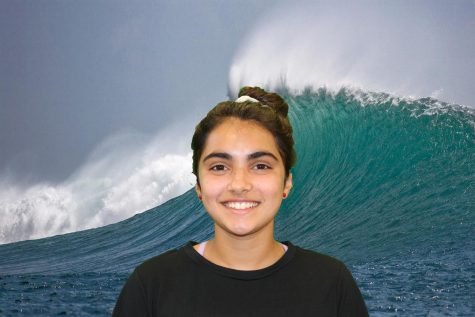 Rachel Iyer, Reporter
Rachel loves to taking pictures and editing videos. She enjoys spending time with friends and giving her opinion on everything.