Review- Bake Squad (Netflix)
Here are my thoughts on the Netflix show "Bake Squad".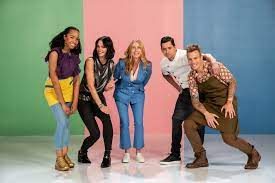 "Bake Squad" is a Netflix show that is about four bakers competing against each other to make their desserts be chosen for someone's big day. So how it works is someone visits Bake Squad HQ to ask for a dessert for the event that they are planning. Based on the information that they have about the event, four SUPER talented bakers, Ashley, Gonzo, Christophe, and Maya-Chamille, try their best to make a dessert for him or her. The host is Christina Tosi, the founder of Milk Bar. She gives both physical and emotional support to the bakers. She brings them whatever makes the dessert to life, and she gives some feedback to them. All of the desserts are amazing, and at the end, they show you a bit of the event, so you can see their reaction. 
The show has eight episodes, and each of them is about 40 minutes long. The names of each show are "Brother Birthday Bash", "Rock n' Roll Wedding", "Spicy and Sweet Fiesta", "Kicking Cancer Celebration", "A Magical Wedding", "Supersize Smash Cake", "Super Sweet 16", and "For the Love of Cake". It was first premiered on August 11th, 2021.
I like the show and watched the whole thing at least three times. I also liked that the competition was friendly. They were making jokes to each other and giving each other help.  For example, Ashley's specialty is cake. So when Christophe was baking a sculpted cake, she gave him a lot of help. And most of the desserts were crazy and huge. Once Ashely made a 30-layered cake and shaped it into an RV van. Compared to other baking competitions, they get plenty of time; 7 hours. So that way they made a much more finished and perfect dessert. I also liked that no one was being eliminated and there was no tension going on in the competition. 
Leave a Comment
About the Contributor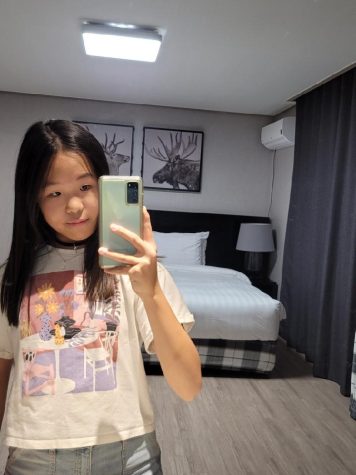 Jasmine Choi, Reporter
My name is Jasmine, and I am currently the copy editor in News Media class. I like reading, art and swimming.