Band Wins at UIL
On March 30th, 2022, the Select and Honors Bands from Canyon Vista and got the highest possible scores in all categories.
UIL (the University Interscholastic League) – a STAAR test, of sorts, for various subjects (fun fact: the UIL Administration in Texas is the largest of its kind in the world). From Academics, Arts, to Athletics, UIL has it all.  Founded by the University of Texas at Austin, the UIL Administration has been around since 1910. And ever since the Canyon Vista Middle School Band was established, it excelled at the evaluation. And this year is no exception to the 37-year streak.
The bands performed three pieces at the evaluation, as well as a sight-reading section. Both bands got straight 1's from all the judges on all the pieces (the performances are rated on a 1-4 scale, 1 being the best, and 4 being the worst). For the sake of ease (and the fact that I am in Honors Band), I will be writing about the Honors Band performance.
The first piece that the band performed that evening at the Georgetown High School Performing Arts Center, was titled "March of the Trolls", composed by Edvard Grieg and arranged by Brian Beck. The band cruised through, playing impeccably, with soloists Soomin Oh, Blair Qiao, Evan Webb, and Justin Yu performing phenomenally.
Next up, the band performed three movements out of the four-movement composition, "Simple Gifts", composed by Frank Ticheli. The band performed the lyrical and rhythmic movements flawlessly. Soloists Ella Kim, Blair Qiao, Justin Yu, and Hrishi Satish made beautiful sounds from their instruments.
At this point, the audience was wowed and were on the edge of their seat, waiting for the last piece of the evening, the groovy "Alligator Alley", composed by Michael Daugherty was exemplary, with the bassoon section, Timothy Fan, Gavin Wang, and Diego Sardan Toro, laying down the foundations for the brilliant performance of the piece.
With thunderous applause, the band successfully completed their performance. The band director, Mr. Jay Hagy, couldn't be more proud, as he and the band had rehearsed for months just for this moment. Now that the performance was done, the band moved on to the sight-reading portion of the evaluation. The band sight-read (reading a piece of music for the first time) the song "Hunter's Hill". The band excelled at that, as well, and pulled off straight 1's from all three of the judges.
Both the bands did awesome, and the band directors, Mr. Jay Hagy and Mrs. Laura Stehn are extremely proud of their bands for this monumental achievement.
Leave a Comment
About the Contributor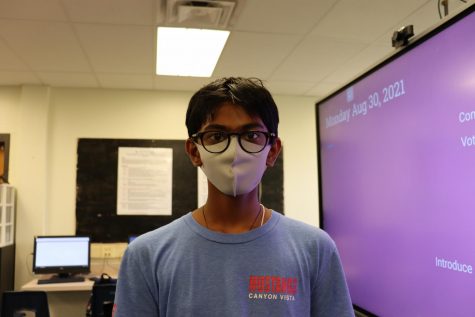 Hrishi Satish, Reporter
Hello, I am Hrishikesh Satish, an 8th grade. My interests include playing Cricket, playing Saxophone, and biking. I am looking forward to being in this...