Veterans Day: Remembering All Who Served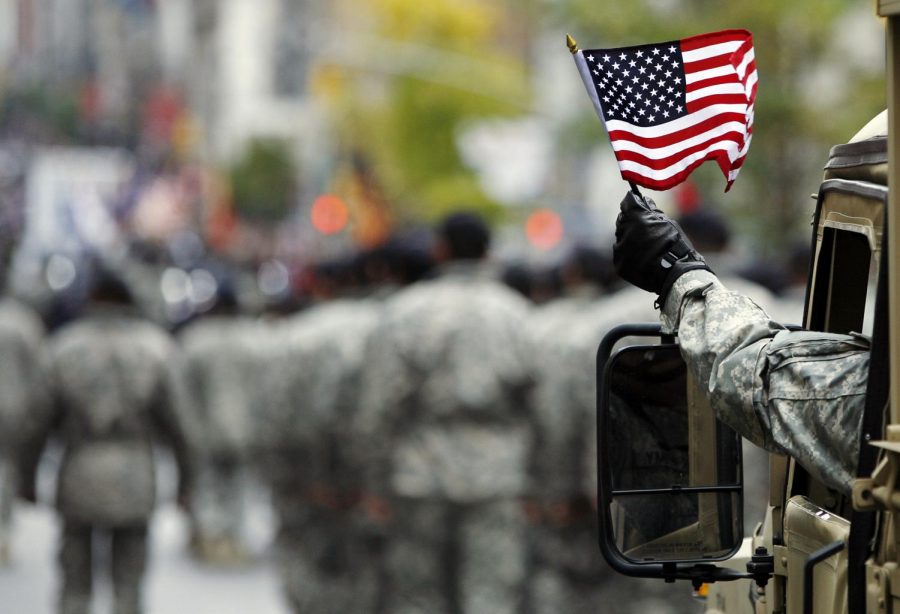 Our freedom comes at a great price, but we often forget who those people are that give it to us. Veterans are people who served in the active military, naval, and air service who were discharged for conditions other than disreputable actions.
The roots of Veterans Day go back a little less than 100 years. November 11th is the anniversary of the armistice because it marks the day World War I ended, at 11 a.m. on the 11th day of the 11th month in Germany, 1918. President Woodrow Wilson commemorated November 11th as Armistice Day in 1919, but President Dwight D. Eisenhower officially changed it to Veterans Day in 1954. There were quite a few changes by different presidents about the holiday before and after Eisenhower's decision, but Congress finally made the decision permanent. Congress also passed a resolution in 1926 saying that Nov. 11 is a day to pay tribute "with thanksgiving and prayer and exercises designed to perpetuate peace through good will and mutual understanding between nations,"  President Abraham Lincoln said, "The brave men, living and dead, who struggled here, have consecrated it, far above our poor power to add or detract. The world will little note, nor long remember what we say here, but it can never forget what they did here."
We have quite a few teachers and staff here at Canyon Vista who are veterans themselves. Ms. Hanson (served from 2000-2008 in the army), Mr. Hernandez (served from 1970-1974 in the marines), Mr. Haney (served from 2007-2009 in the army) Mr. Smith (served from 1989-1992 in the navy) and Officer Pope (served from 1985-1994  in the army).
Veterans Day is different than Memorial Day as it means to honor those who have died while serving. On this day, we honor the brave men and women who have sacrificed their lives for our safety. To honor our veterans all around, Canyon Vista students decorated their advisory class doors. Veterans have earned our gratitude for their selflessness and that's why they deserve our respect today and every other day.
About the Writer
Ruth Martin, Reporter
Ruth is an all around good person. She has been swimming since she was eight and loves drawing. She likes photography and writes a lot. She enjoys travelling...