Iraq-Iran Earthquake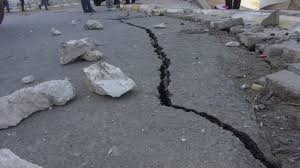 On 12 November 2017, an earthquake occurred on the Iran-Iraq border, inside the Kermanshah Province, Iran to the city of Halabja, Iraqi Kurdistan, Iraq. A magnitude 7.3 earthquake struck the border region, and the distance was approximately 32 kilometers or 20 miles from the province of Iran to the city of Iraq. A lot of the Middle East felt the earthquake and it was felt as far as Kuwait , Qatar, Turkey, Lebanon, Israel and the United Arab Emirates. With a little more than 510 people killed and 8,100 injured, and a lot more that haven't been found yet. This earthquake is the deadliest earthquake of 2017, and it has destroyed many families and friends. A magnitude 7.3 earthquake struck the border region and in Iraq, the strongest tremor was of magnitude 4.8 and in Iran, the strongest tremor was of magnitude 4.9. The US Geological Survey said there were at least 150 aftershocks following the initial earthquake. Seismologist (seismologists are people who study the earthquakes and the propagation of elastic waves through the Earth or through other planet-like bodies) in the country said it was the biggest earthquake to hit the western part of Iran.
The majority of victims were Iranian, with about 236 people dead in the town of Sarpol-e-Zahab. There were no injuries in neighboring countries, but this isn't new for Iranians. In 2012, two earthquakes hit north-west Iran killing 200 people, with more than 2,000 injured, near the towns of Tabriz and Ahar. In 2005, a magnitude  earthquake hit Iran's Kerman province and killed more than 600 people but the worst one was in 2003, a magnitude earthquake flattened the historic city of Bam in southeastern Iran, killing 26,000 people, southeast of Tehran, the capital city of Iran. There are still a few but small magnitude earthquakes, as one was felt near Sarpol-e-Zahab in Iran on Wednesday, but there were no injuries or casualties. Both Iran and Iraq have both advised their people to take precautionary and stay away from buildings and elevators. Electricity has been cut off in schools and workplaces, and three days of mourning has been announced. More than 70,000 shelters needed, and Iran's emergency services chief, Pir Hossein Koolivand said, "it is difficult to send rescue teams to the villages because the roads have been cut off … there have been landslides."
Overall, we hope that the people of Iran and Iraq get over this calamity and stay through this devastating tragedy together.
About the Writer
Ruth Martin, Reporter
Ruth is an all around good person. She has been swimming since she was eight and loves drawing. She likes photography and writes a lot. She enjoys travelling...