Eruptions of Mount Agung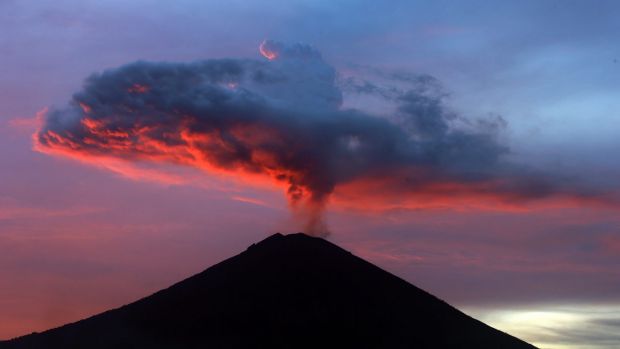 Mount Agung in Indonesia hasn't erupted for more than 50 years. However, over the past week, it has spewed ash for more than five miles in the air. On Monday, Indonesia's National Board for Disaster Management raised its alert for the volcano to the highest level possible, the "red" warning, and said in a statement that "potential for a larger eruption is imminent." An evacuation area was extended to six miles around the volcano. The evacuation zone is based on the last time Mount Agung erupted in 1963, killing more than 1,700 people and destroying many villages, some on the slopes of the mountain.
Now many airports around Mount Agung have also closed, including Ngurah Rai International Airport. This left thousands of passengers stranded in Indonesia. International airlines have also canceled flights on Saturday and Sunday. The canceled flights included those by Cathay Pacific Airways, Jetstar, KLM, Qantas, Virgin Airlines, AirAsia and Garuda Indonesia, among others, officials said.
Masks were being distributed in Bali and Pulau Lombok to help residents breath. Bali, being a popular tourist destination, has seen many tourists coming to watch the volcano erupt. However, due to flights being canceled, many visitors have also found it hard to find their way back. Luckily, most of the tourists who have been stranded have found their way back home. But Indonesia's tourist hotspots haven't been filling up again. Hotels in Kuta and Seminyak, usually tourist hotspots, have been likened to ghost towns as tourists choose to holiday elsewhere. These sudden drops in tourists have had a disastrous effect on Indonesia's economy. Simon Ward, who owns Bali Food Safari, says he's seen bookings drop by 70 per cent. "Some businesses that I know of are reporting $100,000 losses in just one month," he said. Almost 1 billion dollars are expected to wiped off Bali's economy from these eruptions.
About the Writer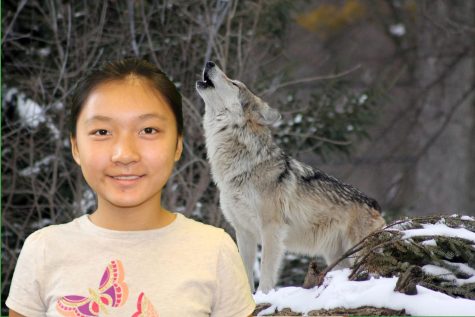 Amber Xiao, Reporter
Amber might seem cold and strange at first, but when you get to know her properly, she warms up immediately. Amber was born in Atlanta, Georgia, but moved...