CES 2018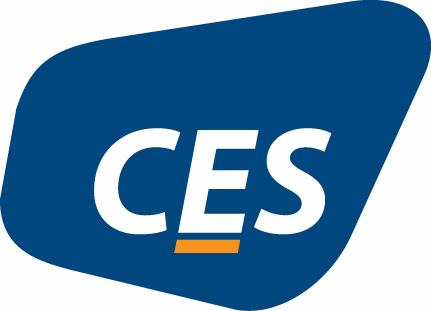 CES is the world's gathering place for all those who thrive on the business of consumer technologies. It has served as the proving ground for innovators and breakthrough technologies for 50 years. The global stage where next-generation innovations are introduced to the marketplace. Owned and produced by the Consumer Technology Association, it attracts the world's business leaders and pioneering thinkers.The world's greatest minds come to collaborate on inventions that will soon change our lives.This year's featured speakers were Qi Lu, COO of Baidu, Nancy Dubuc,  CEO of A+E Network, and Brian Krzanich, CEO of  Intel.
The biggest themes at CES this year include self-driving cars, home robots, and tons of integrations with Amazon's Alexa voice assistant. We also saw razor-thin laptops and convertible computers, along with show-stopping massive televisions.
Now let's get to the cool innovations.
First off Lenovo made a new Google Assistant powered device which in my opinion looks way better than the Amazon Echo Show. However, there are three key advantages Lenovo's Smart Display has over the Echo Show, it can play YouTube videos (unlike Amazon's device), it includes a larger screen, and it has a more polished design that more easily blends into the home. Lenovo also released their new speaker which is cheaper and more colorful than the Amazon Echo.It includes eight microphones that Lenovo says can pick up speech from 16 feet away. It's also powered by Amazon's Alexa voice assistant, meaning you'll get access to the same array of skills that you would with Amazon's own gadget.It launches this May in several colors and will cost $130 for the standard model or the modified version with upgraded Harman Kardon speaker for $180.
Another invention is by Razer, it's called Project Valerie, it adds the concept of having 2 foldable screens that expand from the center screen. Each display is 17 inches diagonally and supports 4K resolution, Razer's  new laptop can be used independently or with all 3 screens.The main downside is that it's 12 pounds and very expensive, though you would expect that with a beefy gaming computer it is just unpractical.The last big invention in CES tech 2018 was the Toyota concept-i, the big thing with this is the artificial intelligence that is integrated into the car.Toyota claims the car will be able to learn more about the drivers' preferences and needs over time, such as suggesting destinations after a driver chats with the vehicle's virtual assistant, called "Yui."
Those are the coolest inventions of CES tech this year. In my opinion, I thought the Razer computer was the best, maybe they invent something way cooler next year.
About the Writer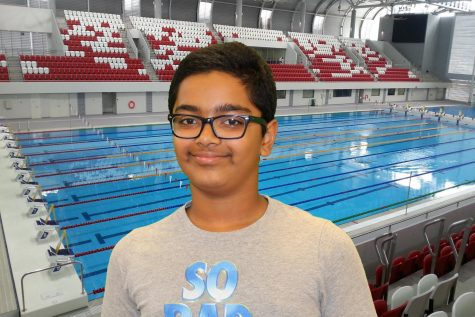 Keshav Laxminarasimhan, Reporter
Keshav Laxminarasimhan is an 8th grader who wants to be an Olympic swimmer when he grows up. He is currently 13 years old and he wants to go to the Junior...