The Many Talents Of Oliver Barnfield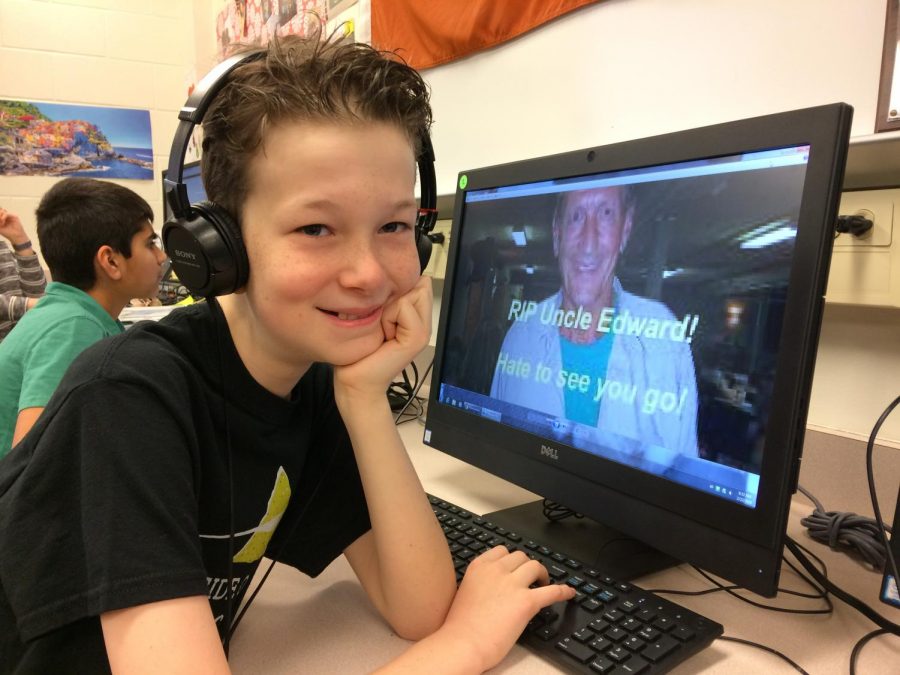 You may know him from his wacky morning announcements, his web show "The Opinionist", or the iconic music video "Pick Up Truck," regardless of what you know him from, he's clearly a talented kid.
Oliver Barnfield has been producing his own videos and music since 4th grade, and now in 7th grade, he's added writing for Canyon Echoes to his list of skills. While it may seem like hard work, it's fun and exciting for him.
"I enjoy making videos because I really love seeing the final product, and seeing what all my hard work led up to. I'm currently working on a video series that has around nine episodes. It's a personal project I work on with my friends. It's a comedy and sci-fi, with no budget, except for the four dollars I spent on a background for a video. We work on it at my house, the golf course, and sometimes the gym. I started making it in 3rd grade with my Kindle Fire, but once I got my iPad last December, the quality really improved. I'm really proud of the stuff we make, even though we're working without any money."
Even while making all these videos, he finds time to make his own music to go along with it.
"I love making music for the same reasons that I enjoy making movies, because it's really satisfying to hear what you made. I really enjoy listening back to them and knowing that I did that, that it's me singing and playing those instruments. It's really inspiring, it's like I'm on the same level as those other artists, I may not be as famous but all that matters is that I made something good. I think music is a passion of mine because everyone has grown up with music in one way or another, the sound of cars on the road and rain on the windows. I didn't grow up watching a lot of television and movies, but I've always been interested in music, and something I enjoy doing. "
Even more, Oliver also creates his own comics, adding art onto his list of skills.
"I like doing comics because they're so different from making videos. In videos, you have to stay within the lines of reality, but with comics, you can do anything you could possibly imagine. There are no limits, as long as you have artistic skills. But even without artistic skills, you can still draw simple stick figures and get across a story," Barnfield said.
With a wild collection of skills in his portfolio, he's sure to go far in life and is an amazing addition to the Canyon Echoes journalism team.
About the Writer Zack Catuogno, Reporter
Zack is an 8th grader that appreciates and enjoys almost nothing, with the exception of art, music, and reptiles.