Spring Trends 2018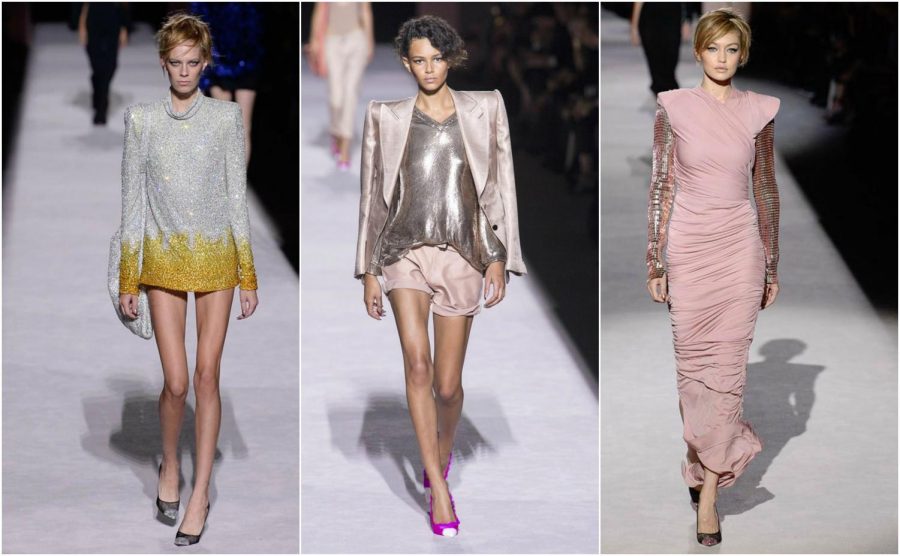 Now that winter is almost over, we can finally keep our jackets and boots inside our closets, and bring out the florals and pastels. Even though everyone has their own fashion style, these are the most trendy styles you'll be seeing this spring. With 2018 showing off about being bright and bold, I think this might be the year of a fashion revolution. 2017's fashion trends were awfully cringy, but this year, retro looks might really be the new thing. 2018 started off with a grand affair with a tribute to Gianni Versace for 20 year death anniversary, and his sister, Donatella Versace, made sure make jaws drop with her new collection. Her clothing line is much above what the average person wears, but it's definitely inspired a lot of other designers to create similar outfits as hers.
This year is all about being minimalistic but brave. The 80's are going to very prominent, so trousers, shirts, and flats are in! For the colder days, trench coats and white sneakers will be very common. Accessories that are definitely back are fanny packs, waistbands and "loud" earrings. Also, vintage florals, polka dots, and summer plaid will be some of the prints that you'll see often. There are new trends every year, but not all leave a mark. With feminism on a whole new level, we're happy that designers are ditching the stiletto heels and tight dresses for pants and shoes. Although the "comfort fashion" trend has been going on for a while now, it's still considered unclassy. Hopefully, by the end of 2017, women will be able to wear whatever they want without getting judged for it.
Spring is perfect because it's not too cold or too hot, so it's a good time to try out different outfits in your wardrobe. So bring out your inner 90s self and all your florals out, because the blossoms are going to be here before you know it!
About the Writer
Ruth Martin, Reporter
Ruth is an all around good person. She has been swimming since she was eight and loves drawing. She likes photography and writes a lot. She enjoys travelling...