Successful Billionaires Who Weren't Born Rich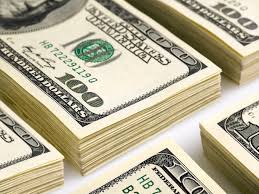 People often think that billionaires are born with silver spoons, or that they inherited everything. Some are rich from inheritance, but there are many of them who actually grew up very poor. These "rags to riches" business people didn't just grow money in their backyard, but worked extremely hard to come to where they are now. These are a couple of billionaires who made it from nothing:
Oprah Winfrey:
Net worth: $2.7 billion
Winfrey was born to a single mom, who worked day and night to provide for her family. This didn't stop her though, as she became the first African American TV correspondent at 19. Eventually, she created her world-famous t.v show, "The Oprah Winfrey Show."
Howard Schultz:
Net worth: $2.9 billion
The Starbucks owner was never always rich. Schultz grew up in a poor family and always saw other people's riches and realized that one day he wanted to live on the other side of the tracks. After winning a scholarship to college, he worked for the company, Xerox. Later, he took over a shop called Starbucks, which he transformed from 60 stores to 16,000.
Jin Sook Chang:
Net worth: $3.1 billion
The Forever 21 founder worked as a janitor, gas station attendant and a cashier when he first came to America. He worked all these jobs at the same time to survive, and now, his empire makes about $3 billion in sales per year.
Shahid Khan
Net worth: $7.2 billion
One of the richest people in the world, Khan came to the US from Pakistan as a dishwasher while attending college. He worked for $1.20 an hour to have a meal and send the rest back to his family. He now owns Flex-N-Gate, and is the owner of the NFL's Jacksonville Jaguars.
Jan Koum:
Net worth: $9.2 billion
The owner of WhatsApp moved to the US from Ukraine when was 16 years old. He lived in government assistance and swept floors at a local store. Koum taught himself computer skills and later confounded the world's largest messaging service and sold it for $22 billion to Facebook in 2014.
About the Writer
Ruth Martin, Reporter
Ruth is an all around good person. She has been swimming since she was eight and loves drawing. She likes photography and writes a lot. She enjoys travelling...