Rising Above Book Review
Gregory Zuckerman and his two sons Gabriel and Elijah are big sports fans. But not only that; they also are the authors of the book Rising Above! Rising above is a book of multiple women's sports biographies.
They wrote about Simone Biles, Venus and Serena Williams, Carli Lloyd, Elena Delle Donne, Mo'ne Davis, Swin Cash, Wilma Rudolph, Ronda Rousey, Bethany Hamilton and Keri Strug.
This book is AMAZING. I love reading and playing sports so this was the perfect combination. Usually, whenever I read books about sports or athletes it is only one per book but in Rising Above there were 11 athletes total. I think the writing is awesome. They are very clear so if you don't like confusing books this is a great option! I think it is a very inspiring book because it has some quotes that the athletes use whenever it comes to achieving success! Nobody achieves glory without pain, work and dedication. Sometimes in life, a big setback is just what you need to get back on your feet and come back twice as strong. This is the lesson the book wants to teach us.
There was a lot of quotes in this book but there was one that stood out to me more than the others. The quote is by Ronda Rousey's coach and it was: "She had an inability to accept defeat; she hated losing more than she loved winning." I really like this quote because I think that that's the kind of quote we need to be thinking of whenever it comes to reaching a goal.
Overall I give this book a 10/10. I think it can teach you many life lessons. We all get discouraged every now and then but we need to learn how to fight through it. That's what life is all about!
About the Writer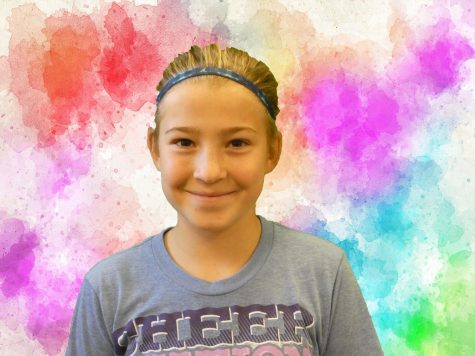 Alexia Clamou, Reporter
Alexia was born in Mexico City and moved to Austin a year ago on September, 4 2016. She loves to read and write, but doesn't like Language Arts. Her favorite...