The Top 10 Best Gorillaz songs
Gorillaz is one of my favorite bands right now, and the group has something to offer to everyone? You don't like their more hip-hop stuff? Check out their synth pop. You don't like their synth pop? Listen to their saddest songs. In a flight of fancy, I decided to compile a list of my favorite songs by the group, both for people who are fans of the group and for newcomers.
But first, a little background. Gorillaz isn't actually a band. Its the work of one man, and the supposed "musicians" are in fact cartoon characters. Behind all of them are Damon Albarn, who plays almost all of the instruments, and Jamie Hewlett who animates their music videos and created the lively cartoon character "band members". The group are frequently joined by collaborators, from Lou Reed to Snoop Dogg.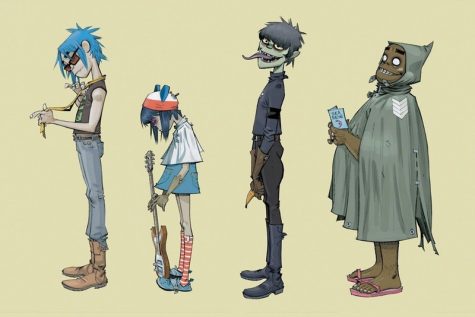 The virtual members of the band, Left to Right: Meek singer and keyboardist 2D, Japanese guitarist Noodle, Rowdy bassist Murdoc, Friendly drummer Russel
Many people love the band purely for their unique visual style and the fact that each of the virtual band members have personalities. And while I do like the characters and their eclectic personalities, above all their music is what draws me to them. I will be counting down my ten favorite Gorillaz songs, but I will not be including songs from D-Sides or G-Sides, their odds and ends collections, or the remix album Laika Come Home.  Paired with the songs will be their official video's.
THE 10 BEST
10. Kids With Guns (Album: Demon Days) featuring Neneh Cherry
One of the group's most rock-influenced songs, this song kicks off with a propulsive bass riff and a minimalist feel. The song slowly builds up into an epic climax, reaching it's peak with Neneh Cherry's backing vocals and a stinging guitar solo.
9. She's My Collar (Humanz) featuring Kali Uchis
The latest album from Gorillaz, Humanz, was a bit of a mixed bag, but this sleek and dark track was the highlight of the album for me.
8. Clint Eastwood (Gorillaz) featuring Del the Funky Homosapien
Clint Eastwood was Gorillaz first hit, propelled by a memorable video and a catchy chorus. A lot of people enjoy this song over the group's other tracks, and while I do love it, it's slightly lower due to it's repetitive nature.
7. Rhinestone Eyes (Plastic Beach)
The sad thing about this song is the story of it's release. Originally the last single off their Plastic Beach album, a music video was in production that would end the story arc of the band in flying colors. But due to the record company pulling production, all we have left of the video is the storyboard. The video above is a fan animated version of the video made using storyboards that was actually noticed by Damon Albarn.
The song that accompanies is even better, with brilliant lyrics and a sinister, yet beutiful, melody.
6. Dirty Harry (Demon Days) featuring Bootie Brown
Combined with a great music video, Dirty Harry has charm, and a sense of swagger. (Yes, I know that sounds really cringey.) The decision to feature a children's choir takes this song to the next level, as does an aggressive rap verse. The lyrics are almost inaudible, but upon further inspection, they are very dark and creepy.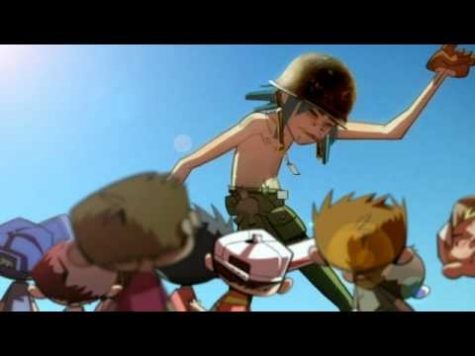 5. Empire Ants (Plastic Beach) featuring Yukimi Nagano
One of the saddest and most melancholy songs by Gorillaz, Empire Ants has some truly beutiful singing from Yukimi Nagano, before morphing into an awesome disco infused synth pop dreamland. The ultimate song for relaxing and just thinking, this excellent track proves that Gorillaz can tackle any genre and master it with style.
4. Tomorrow Comes Today (Gorillaz)
The greatest songs are ones that bring to mind images as you listen. Take this song, for instance. When listening, I picture a city at midnight, lit up by the artificial glow of streetlights. Everything is silent except for the whispers of shadowy people and the shuffling of feet. The abstract lyrics and atmospheric production, combined with the old, vinyl-style, hip-hop beat makes this song a classic of the Gorillaz early days.
3. Feel Good Inc. (Demon Days) featuring De La Soul
By far the most famous song by the band, and for a good reason. The instantly recognizable bass riff, the sad yet hopeful chorus, and of course the wild rap break. The song really has everything that makes the group special and unique.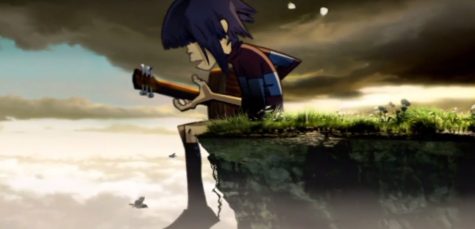 2. Stylo (Plastic Beach) featuring Mos Def & Bobby Womack
THIS SONG IS AWESOME. I can't really put into words why this song is so cool to me. It might be the pounding Bass. Or the intense rap lines. Maybe it's the epic vocals from Bobby Womack. Possibly it's the cinematic music video with Bruce Willis. I don't know. You decide.
1. Up On Melancholy Hill (Plastic Beach)
My favorite Gorillaz song. It's without collaborators or outside musicians, and because of this I feel like this is when the band proved themselves at last. They weren't a gimmicky cartoon band. They were real artists. The subject matter is far removed from the more environmental and world inspired lyrics of the Plastic Beach album. Instead, it deals with bittersweet emotions. Loneliness. And most off all, the humanity that lies in each of us. All of this is backed by a bed of warm bass tones and gentle synths, creating a one of a kind experience that only Gorillaz could create.
So there it is. My personal opinion. What are your favorite Gorillaz songs? Let me know in the comments.
About the Writer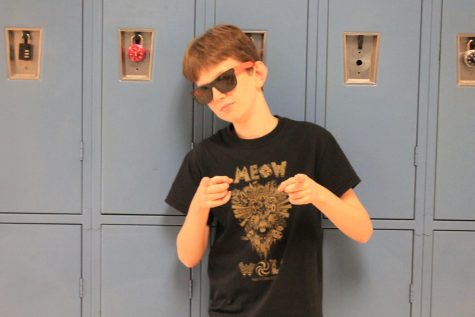 Oliver Barnfield, Cool Guy/Entertainment Editor
Oliver is a Canyon Echoes veteran who currently works as Entertainment Editor, and he also directs and stars in The Opinionist, Canyon Echoes 1st video...