What Students Think About "Venom"
The movie Venom (2018) came out on Oct. 5. It is an American superhero film based on the Marvel Comics character of the same name. And so far worldwide it has grossed around $366 million — as of Oct. 18.
This is a huge amount and with rotten tomatoes (a movie rating site) giving it a score of 31 percent… oh wait. That's a really bad rating!
So is Venom a big disappointment, or a great box office success. Maybe both.
Here is what some of our students think of the film:
Mikah Johnson (6)  "He was in a rush so all he had to say was "It was good" 7/10. So far it seems Venom is a great movie. We then interviewed
Will Mclelland (7) "It was good even though it got 30 percent on rotten tomatoes. Yeah, it was good. I give it a solid 8/10. The movie logic was off though. For example, when they're in the facility where Venom is made, there are no cameras. You would think that a facility handling aliens and rockets would have some security cameras or something."
Jackson Gula (7) "How Venom came to be it was confusing. But it was a super good movie… there was a lot of action and just a really well put together movie."
All of the people we interviewed believed it was a good/great movie. And this seems to make sense. Because on the website it also lists an 85 percent satisfaction rate among the audience. So, despite negative ratings from movie sites, it seems many students agree it was a great movie.
When we average the scores we get a 7.66 out of 10.  So the questions for the movie experts would be "Why?" Why do professionals sometimes disagree with the majority of people about a movie? I guess the popular opinion is they enjoyed it, I should recommend you to go see it too.
About the Writer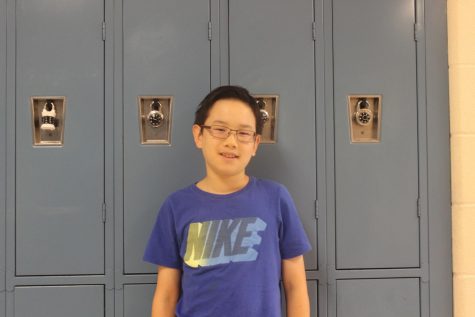 Silas Ou, Reporter
Silas goes by many identities, some say his name is Silair, others say his name is Robert or Scratch. But somehow he has convinced half of his teachers,...