Hidden Gems That Need Higher Recognition
Sometimes, things need more credit than they already have. If you have any of these, you have a hidden gem. If you want to be informed about the lesser known beauties of the world, or you're just bored and have nothing to do, I'll list off some of my personal hidden gems. I'll spoil them as little as possible.
Xmen Arcade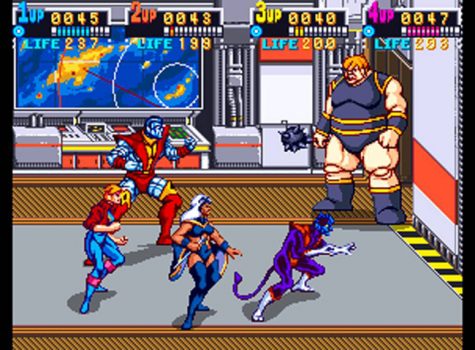 In the corner of few retro arcades, there sits a four-player machine that reads Xmen. Often overlooked, this machine blends in perfectly with the other repeat beat-em-ups like a cosplayer during Halloween. if someone were to ever play it, the game has some fun and rememberable levels, each leaving you thirsty to what the next area has in store. The levels are fun, and it isn't unbearable to play with one player (as long as you play as Nightcrawler, of course), and the game has music. This game really has music. Really GOOD music. For an arcade game, this has one of my favorite soundtracks ever. Anyone that likes that 80's fighting music with catchy rhythms, check this out. It's pretty good.
The House of Small Cubes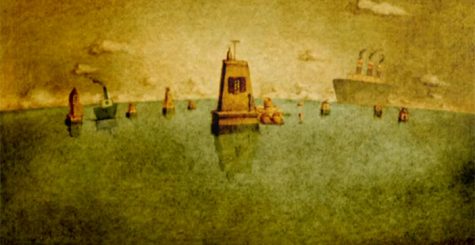 A Japanese short film briefly on Netflix, The House of Small Cubes roams with the other free short films on youtube. This one stuck out to me as it's a film that made me tear up with only visuals and slight sound. It tells the story of a man in what appears to be an apocalyptic world of flooding (possibly Windwaker?) and must continuously build his house to escape the water.  While he drops his pipe down the many floors of his towering house, he must retrieve it, finding his past along the way. I tried to spoil as much as possible. Grab a quiet place, optional headphones, and watch this short now. It has a stunning sound design.
The Arrival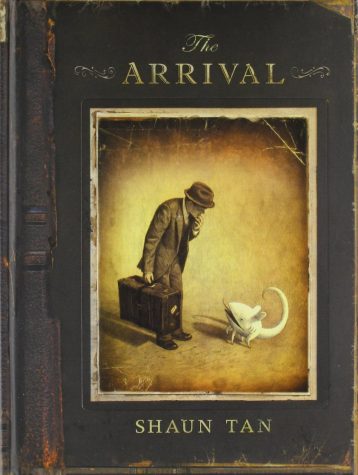 The Arrival is one of the few children graphic novels that include only visuals, yet tell an engaging story. The artwork is so amazing and immersive, leaving you on your seat to examine more pictures. I've never read a book that captivating while simultaneously minimalistic at the same time. It follows a father, leaving his family behind to go to a new world, away from the troubles we have today. This book is so good, one of my all-time favorites. It's a 15-minute read, and you can find it at the Canyon Vista Libray. The only thing holding you back is your lack to grab it. Or click it online.
Double King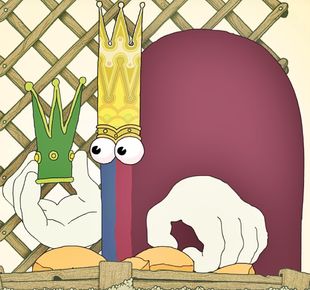 Felix Colgrave is one of the best animators on Youtube. Heck, I would say his entire channel is a hidden gem! The Short I will be discussing today it yet another wordless piece that you might've seen in your recommendeds titled Double King. This surreal animation deals with a king thirsting for more crowns. The soundtrack is good, and the world Felix builds is better. Take ten minutes from your life and see Double King, but I recommend to see it alone. It's… Weird, and not for everyone. Weird doesn't mean bad, although.
Fortnite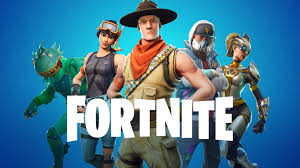 Indie developers Epic Games, being lesser known in the gaming community, has some pretty interesting games. One of which definitely needs popularity, only lightly showing up on Youtube advertisements. This game is Fortnite Battle Royale. While it's still in early development, you can still play it now, and it gives off a fun and immersive experience. Fall into a lonely island and fight your way out of 100 other players, building shelters with tools and fighting with gunpowder. This game has a good art design and has advanced music for such a game in early development. They even have John Wick, possibly one of the best comedies of all time. Try it out!
Tiny Dangerous Dungeons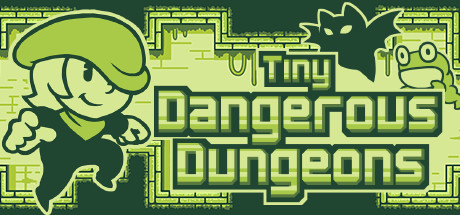 Developers Adventure Islands are one of my favorite indie game makers, making such classics as Heartstar, Duke Dashington, and most notably the Dangerous Dungeons series. While the second entry in the Dangerous Dungeons series is fine at most, the first one that takes on a Gameboy Colored adventure will always be my favorite. Explore the large dungeon in search of the treasure that lies deep in the middle of it in this Legend of Zelda-like platformer. It's a quick game, ranging at 30 or more minutes. Any fans of treasure hunters, you need this game.
PeeWee's Big Adventure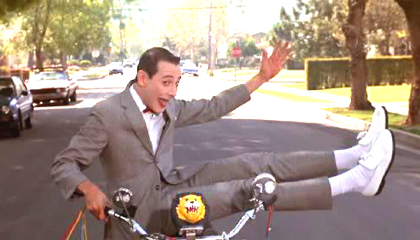 Fans of Oliver Barnfield's work might know this movie. I feel like this movie is fairly widely known, yet many hate it because they don't understand the point. PeeWee's Big Adventure follows PeeWee, the slightly annoying man child trying to find his stolen expensive bike. The plot feels simple and gives 80's vibes, and the humor is near perfect. I don't have a lot to say about this one, expect to go watch it with close friends on the weekend. The movie's very fun.
Check out some of these gems! They need all the recognition they can get!
About the Contributor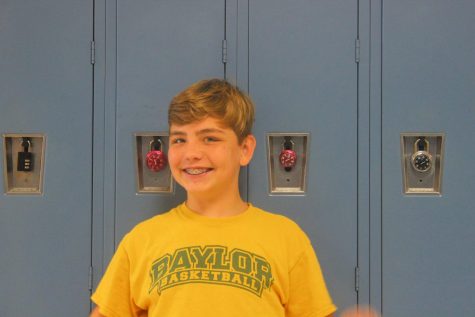 Evan Tucker, Reporter
Evan is a writer at canyon echoes. He's a real cool cat. He likes such entertainment like Over the Garden Wall, Kirby (not the anime) and good beats. Also...