Classic Movie Review: A Christmas Story
CLASSIC MOVIE REVIEW
CRITERIA:
It must be at least 15 years old.
And now, for our feature presentation:
A CHRISTMAS STORY
IMPORTANT STATS:
Came out in 1983
PG
Features Peter Billingsley, Ian Petrella,  Melinda Dillon, and  Darren McGavin.
1hr, 34min
STORY: 9.2/10
A Christmas Story's plot is a little clichéd, but I'll let it pass since the movie came out before there weren't really any clichés. The tale tells of Ralphs' desire to get a Red Ryder BB gun and tries to convince his mom to buy it for him, without making it too obvious. There are also a few side plots, such as him escaping bullies, getting his friends tongue stuck on a pole and many others that are just outright hilarious. The main plot and each side plot were all executed excellently, and conclude in a satisfying way. You never wonder what happened, or feel confused, which shows that the writers put a lot of effort into the story.
WOULD I WATCH IT AGAIN?
Of course! A Chrismas Story never gets old, and I could watch it over and over if I wanted to. It's a good holiday movie to watch yearly as a tradition. The pure enjoyment I get out of this movie is enough to make me want to run up to people and tell them to watch it.
GENERA SCORE: 10/10
The humor in this film is executed in a very good way. There were few jokes that I didn't laugh at, and even those got at least a small smile out of me. There's quirky dialogue, visual jokes (usually going along with the narration), and many other forms of humor. Overall, the film does brilliantly with its humor.
OVERALL SCORE: 9.6/10
In all, A Christmas Story is a wonderful, classic movie, that one should watch once a year around Christmas, to really get into that jolly Christmas spirit. I rate this movie a solid 9.6/10, for its wonderful cast and amazing writing.
About the Writer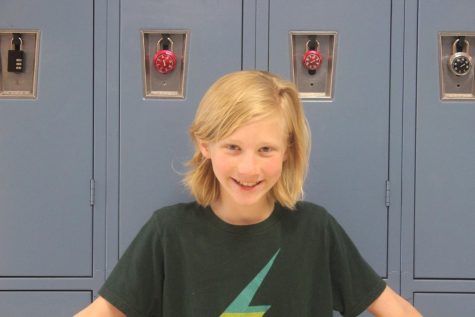 Colin Johnson, Reporter
Colin Johnson is a writer who always wants to interview people. He always writes funny articles and works on the Opioninist. Be sure to say hello to him...