If We Could Turn Back Time (Christmas Edition)
If we could turn back time Christmas Edition.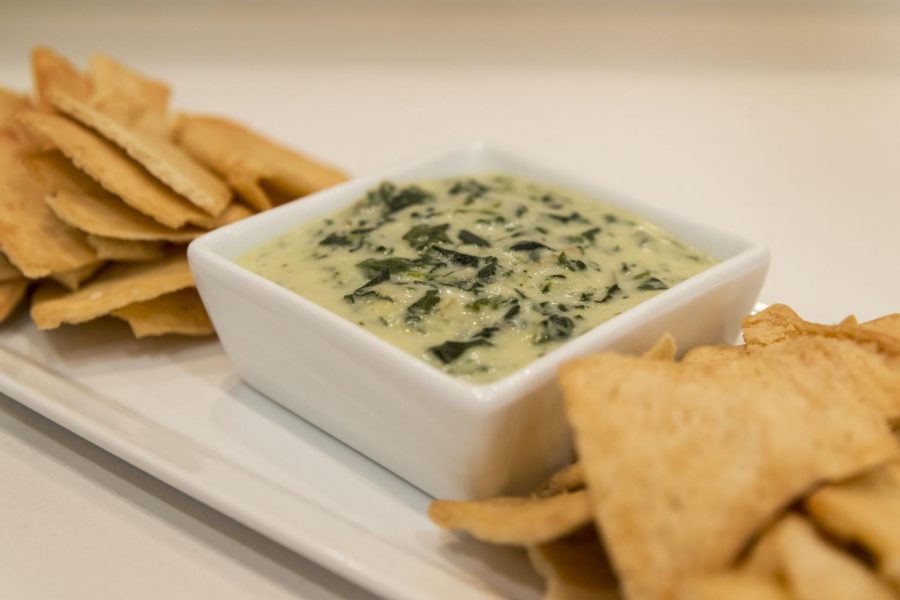 I love Christmas! One of my favorite things to do is spend my time with my family making delicious food. I for one love to make different things that could range to dessert or appetizers. I hope you can join me on this journey in finding out how to make different things to eat make with your family.
Cheese puffs:
Ingredients
1 stick butter (8 Tbsp or 4 ounces)
1 cup water
1/2 teaspoon salt
1 cup all-purpose flour
4 large eggs
1 cup (4 ounces) grated sharp cheddar cheese
2 teaspoons chopped fresh thyme (or rosemary)
Freshly ground pepper
Instructions
1 Boil the water, butter, salt: In a medium-sized saucepan, add the water, butter, and salt, and bring to a boil over high heat.
2 Add the flour and stir: Reduce the heat to medium and add the flour all at once. Stir rapidly. The mixture will form a dough ball that will pull away from the sides of the pan.
3 Let cool a couple minutes, then add eggs, one at a time: Remove the pan from the heat and let cool for a couple of minutes. Stir so that the dough cools more evenly. You want the dough to be warm, just not so hot that when you start adding eggs they cook as they hit the dough.
Add the eggs one at a time, stirring after each addition until the eggs are incorporated into the dough. (Do this part in a mixer if you want, or by hand with a wooden spoon.) The dough should become rather creamy.
4 Stir in the grated cheese, thyme, and a few grinds of pepper.
5 Scoop spoonfuls onto the lined baking sheet: Heat oven to 425°F. Spoon out small balls (about a heaping tablespoon) of the dough onto a silicone or parchment lined baking sheet, with at least an inch separating the spoonfuls.
6 Bake: Place in oven and cook for 10 minutes at 425°F. Lower heat to 350°F and cook for another 15-20 minutes, until puffed up and lightly golden.
Spinach Artichoke Dip:
Instructions
Kosher salt
2 10-ounce bags spinach, stems removed
1 tablespoon unsalted butter
2 tablespoons minced onion
1 clove garlic, minced
2 teaspoons all-purpose flour
1 1/4 cups whole milk
1/2 teaspoon fresh lemon juice
1 teaspoon Worcestershire sauce
1 1/4 cups grated parmesan cheese
1/4 cup sour cream, plus more for serving
1/2 cup shredded white sharp cheddar cheese
1/2 cup frozen artichoke hearts, thawed, squeezed dry and roughly chopped
Tortilla chips and salsa, for serving
Instructions
Bring a large pot of salted water to a boil. Stir in the spinach and cook until bright green, about 30 seconds. Drain and rinse under cold water; squeeze out the excess moisture, then finely chop.
Melt the butter in a large saucepan over medium heat. Add the onion, garlic, and 1/2 teaspoon salt and cook until the onion is soft about 2 minutes. Add the flour and cook, stirring, until lightly toasted, about 1 minute. Whisk in the milk and cook, whisking constantly, until thickened, about 1 minute. Remove from the heat. Stir in the lemon juice, Worcestershire sauce, parmesan, and sour cream.
Return the pot to medium heat. Add the spinach, cheddar, and artichokes and stir until the cheese melts and the dip is heated through. Serve warm with tortilla chips, salsa, and sour cream.
Holiday Cheese Ball Wreath:
Ingredients
1 pound cream cheese, at room temperature
2 cups shredded firm cheese, such as Cheddar, pepper Jack or Colby
2 teaspoons Worcestershire sauce
Kosher salt and freshly ground black pepper
1/2 cup pickled piquante peppers, such as Peppadews, finely chopped
1/2 cup fresh parsley leaves, finely chopped
1/4 cup finely chopped fresh chives
Crackers, sliced bread or crudites, for serving
Instructions
Line the inside of a 6-cup Bundt pan with plastic wrap. Process the cream cheese, shredded cheese, Worcestershire sauce, 1/2 teaspoon salt and few grinds of pepper in a food processor until smooth. Empty the mixture into a medium bowl, and fold in all but 2 tablespoons of the chopped peppers.
Spoon the cheese mixture into the prepared Bundt pan; pack it in, spread into an even layer and cover (or simply form the cheese mixture into a ball and wrap tightly with plastic wrap). Refrigerate until chilled, at least 1 hour up to 2 days.
Uncover and invert the cheese mold (or unwrap and transfer the ball) onto a serving platter. Sprinkle with the chives and parsley to completely coat the wreath, and garnish with the reserved 2 tablespoons peppers. Serve with crackers, sliced bread or crudites.
Toasted Ravioli
Ingredients
3/4 to 1 pound small fresh ravioli (meat and/or cheese)
3 large eggs, beaten
1 1/2 cups milk
2 cups breadcrumbs
3 tablespoons finely chopped fresh parsley
1 teaspoon finely chopped fresh rosemary
Kosher salt and freshly ground pepper
Vegetable oil, for frying
1/2 cup grated parmesan cheese
Marinara sauce, for dipping
Instructions
Spread the ravioli on a baking sheet and freeze until hard, 20 to 30 minutes.
Whisk the eggs and milk in a shallow dish or pie plate. Mix the breadcrumbs, parsley, rosemary and 1/2 teaspoon each salt and pepper in another shallow dish.
Dip the ravioli in the egg mixture, letting the excess drip off, then coat with the breadcrumb mixture. Return to the baking sheet and freeze until hard, about 15 minutes.

Heat about 1-inch vegetable oil in a deep skillet until a deep-fry thermometer registers 350 degrees F. Fry the ravioli in 2 or 3 batches, turning as needed, until golden brown, 4 to 6 minutes per batch. Transfer to a paper towel-lined baking sheet to drain and immediately sprinkle with the parmesan. Serve with the marinara sauce.
So that's all I got for this year. See ya next year!