What's the Deal With: Plants v.s Zombies?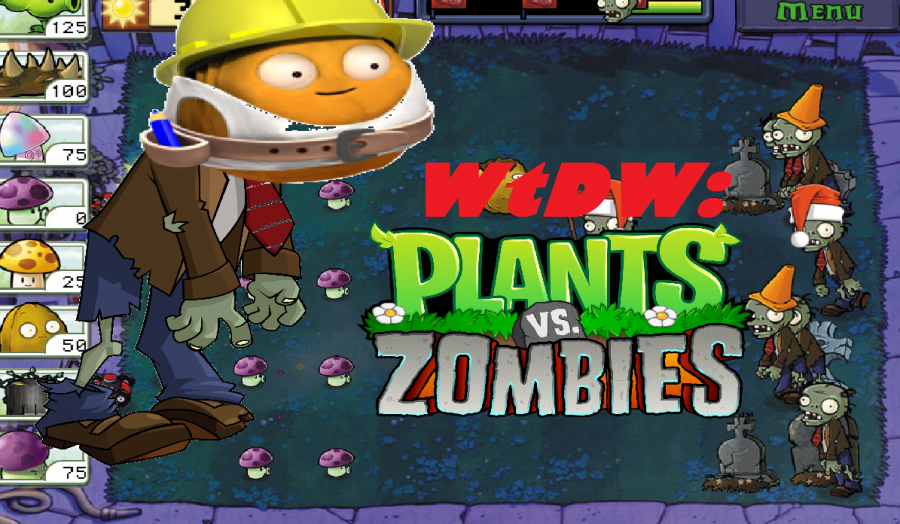 An oldie but a goodie, Plant's v.s Zombies by Popcap. If you don't know what the game is by now, then… That's just shameful. It includes the player protecting their home from neighboring zombies using nothing but plants and lawnmowers. It's fun, creative, and gives good charm. Why am I discussing this game, if it remains popular and one of my favorite games of all time? I'm not. I'm talking about what came after. So, what's the deal with Plants v.s Zombies?
It's About Time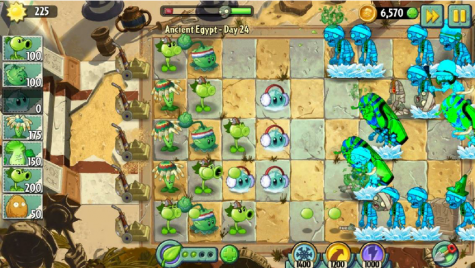 The second game of the series. George Fan was the original designer for this, and now with the help of EA Studios, the promise of a good game would soon be released. Then they fired him, and EA took the game more into Ṭ̴̎h̷̬̻͕͂e̷̡̓̊í̷̺̝̚r̴̳͐ ̶̖̀h̷̬̰͗a̸̢̡̛̦̅n̶̝̣̓ḏ̸̾s̷̲̺̋̎. Just like EA is prone to do, they forced the game into endless-level mayhem, attacking the player with about 61 plants that you can only BUY WITH REAL MONEY and level counts so high I couldn't find them all in one article page. Remnants of the old team and fans just wanting to make a game was definitely still present, as many of the enemies still fit the classic charm of the game. Still, the game design is… Weird, and the artists switched from a nostalgic paper design to Flash animation.
The plants in the first game were simplistic, and there were enough to where you felt satisfied yet not overwhelmed. Not in this game. With the "premium" plants, theirs 131 plants in total, which doesn't look as good compared to the original 53 plants (and yes, I'm counting the mini-game plants.) Overall, the second game got good reviews and the game is still fun, but towards the end, it becomes clear that EA really wants you to buy their products.
Spinoffs and Chinese Edition
After the popular Popcap first-person shooter, Plants vs Zombies Garden Warfare was released, Plants vs Zombies: Heroes was released. It was a card game similar to HearthStone, with an added tower defense gimmick. While I must admit, I had fun with this game, that excitement didn't last for long. The game is heavily relying on you to put money into the game, with almost all of the 300+ playable plants being practically premium. And I'm not even talking about the playable zombies that also require the same treatment. To get everything the game offers without spending money, It should take months of boring grinding. Also, a minor critique, but the loading time was horrendous. The game was fun, but oh my gosh it gets so repetitive after awhile. EA was just squeezing money out of us by this point.
The games get fuzzy from here. There are many Chinese versions of different games, and it's hard to tell if they're official or not. We have such games as Plant's v.s Zombies: Journey to the West with such low effort artwork as the Snap Dragon or the Pomegunate, and the gameplay is unbearable and hard to follow. Next strange game is PvZ Adventures which contains leveling up your 3D plants. The plants are interesting, to say the least… Like the Beeshooter, or the Hard Nut. the game looks fine, but it strays away from its original gameplay and goes more into top-down tower defense, like Bloons Tower Defense. We have other random games such as PvZ 2 Chinese, which is very similar to the North American PvZ 2. PvZ All-Stars, which even I don't know what the game does original, and PvZ trading cards if that counts.
Closure:
While not the most interesting history around, I feel the Plants vs Zombies history represents EA's "pay to win" aspect. Well, not counting the Chinese games. From a classic game everyone loved, to another series where only the original holds significant value. I loved the first game, so it was a shame to see a beloved concept swept away. I don't hate you Popcap studios. EA, however…
About the Contributor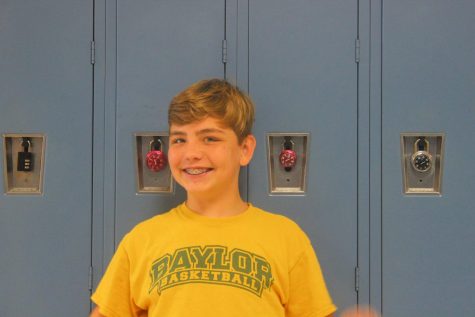 Evan Tucker, Reporter
Evan is a writer at canyon echoes. He's a real cool cat. He likes such entertainment like Over the Garden Wall, Kirby (not the anime) and good beats. Also...