Fortnite Season 8 Review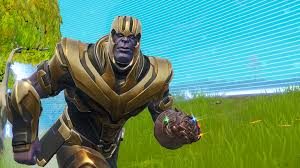 Recently Fortnite Season 8 came out with new skins, a new battle pass, and this time you can get a free battle pass if you finish the challenges for the season 8 battle pass.
Season 8 Battle pass
So the Season 8 battle pass includes seven skins first, then you get two skins when you buy the season 8 battle pass. Those are Blackheart and Hybrid and you unlock more skins and new emotes by completing challenges and getting enough stars to level up. That is basically how the Season 8 battle pass works by completing challenges — the same as every season.
What are the new changes in Season 8?
So they are many changes in Season 8. There are new skins and new emotes, and there are changes in the map. There is a volcano in the Season 8 map and there are other new places such as Sunny Steps, Lazy Lagoon, and The Block. And there are some more changes if you take a look at the Tilted Towers in Season 7 and compare it to Season 8 where the ice floor used to come in until half of the Tilted Towers. However in Season 8, the ice floor comes only to the Shifty Shafts, and there is no Challenge Games place in Season 8.
Now in Season 8, there are cannons which you can shoot yourself through the cannon or you steer it or you can shoot fireballs, And there are pirate camps that you can visit to complete your challenges like visiting new places in Season 8. You can also pick weekly challenges and daily challenges with your friends, and if you buy the battle bundle you will instantly unlock the sidewinder in your rewards.
What is my opinion about season 8
My opinion about Season 8 is actually epic except there not some good skins in Season 8.